Wyoming Unclaimed Property pays out $2.564 million in first quarter
Treasurer's Office still holding approximately $97 million owed to State residents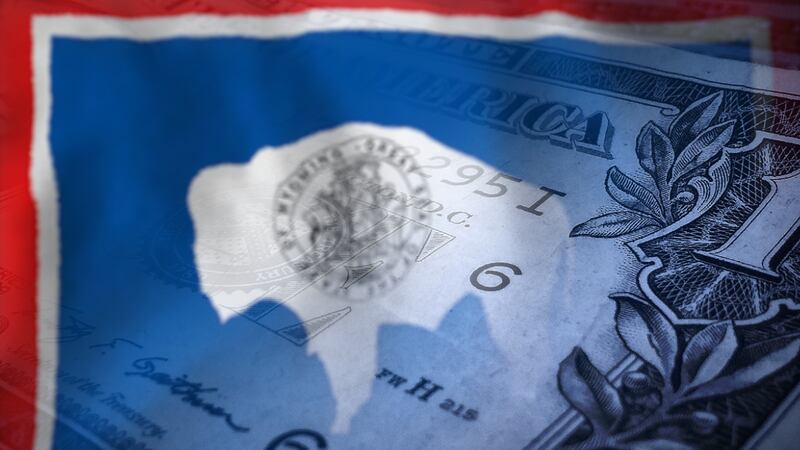 Published: Oct. 4, 2022 at 10:43 PM CDT
CHEYENNE, Wyo. (Release) - The Unclaimed Property Division of the Wyoming State Treasurer's Office issued 2,389 checks totaling $2.564 million between July 1 and Sept. 30.
The first-quarter results included $1.07 million paid in the month of September highlighted by a $125,000 check issued to a Teton County resident and a $102,000 check delivered to a governmental entity. The Unclaimed Property Division has now issued three six-figure checks this fiscal year as a former Cheyenne resident received nearly $170,000 in July.
"We continue to locate individuals with large property values and reunite them with their lost money," Wyoming State Treasurer Curt Meier said. "While our staff tries to locate individuals owed some of these high-dollar amounts, the best way to see if you are entitled to any of our remaining $97 million is to visit our website and check for yourself."
Those wanting to see if they are owed any of the properties held by the State are encouraged to watch the 2-minute instructional video at www.mycash.wyo.gov before searching the online database. Wyoming returned more than $8 million in unclaimed property in the fiscal year that ended June 30, and the State is on pace to break that record amount.
"It is estimated that one out of every 10 citizens is owed unclaimed property, but you won't know if you don't check," Meier said. "It only takes a couple of minutes to search our site and then submit a claim if you find that you are owed any money."
Meier said there are more than 900,000 individual properties in the State's database. While many of these may only be worth a few pennies, the largest is valued at over $1 million and 38 others are worth at least $100,000.
Copyright 2022 KGWN. All rights reserved.