Avian Influenza Found in Two More Turkey Vultures at UW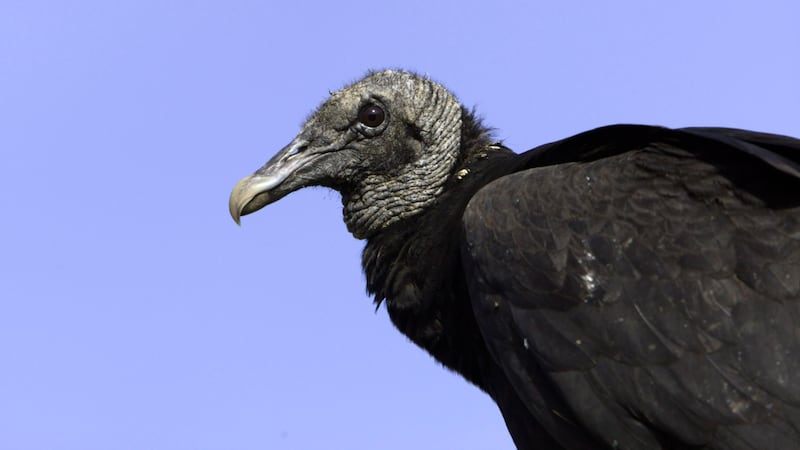 Published: Sep. 27, 2022 at 10:49 PM CDT
LARAMIE, Wyo. (RELEASE) - Two more turkey vultures on the University of Wyoming's main campus have tested positive for highly pathogenic avian influenza (HPAI).
This comes as Wyoming is again documenting cases of HPAI in wildlife after a lull since early June. The Wyoming Game and Fish Department's Wildlife Health Laboratory, in cooperation with UW's Wyoming State Veterinary Laboratory (WSVL), has documented HPAI in eight wild birds since Sept. 16, including the two turkey vultures at UW.
The resurgence of HPAI is likely due to exposure from migratory birds; the peak of fall bird migration in Wyoming is late September through mid-November.
The U.S. Centers for Disease Control and Prevention continues to classify the risk of HPAI to the general public's health as low. There has only been one confirmed case of human infection in the United States, but people should continue to exercise caution in handling sick or dead birds, WSVL advises.
In April, two turkey vultures found dead on the UW campus also tested positive for HPAI. Since being detected in the U.S. in January, the virus has been detected in wild birds in 46 states and poultry in 40 states.
The WSVL first detected HPAI in Wyoming poultry in late March. Subsequently, HPAI was diagnosed in various domestic and wild bird species across the state. Current information on HPAI in the U.S. may be found on the USDA-APHIS website.
The biggest risk of HPAI transmission to domestic poultry flocks comes from wild birds, particularly migratory waterfowl. These wild birds most often do not appear ill, despite being infected with the virus.
People are advised to not pick up or handle any dead wild birds they may encounter and report clusters of dead wild birds to the Game and Fish Wildlife Health Laboratory at (307) 745-5865.
If you have domestic poultry or pet birds that are dying or ill, contact your veterinarian who can evaluate the birds to determine if they may be infected with HPAI and arrange to submit appropriate samples for testing. You also may call the Wyoming Livestock Board at (307) 777-8270 or (307) 777-6440.
The Game and Fish Department maintains an up-to-date map of wild birds diagnosed with HPAI in Wyoming on the agency's website.
Copyright 2022 KGWN. All rights reserved.