Hot Temperatures Forecasted This Week
Published: Sep. 4, 2022 at 8:28 PM CDT
CHEYENNE, Wyo. (Wyoming News Now) - Over 10 high temperature records were broken in the last 24 hours throughout Wyoming. Additionally, there were 10 high temperatures reported at or over 100F Sunday. The weather pattern will not change for the next several days as ridging from Utah will intend into Wyoming as the high pressure blocks almost all moisture into the western states. Tonight's low temperatures range from the mid 50′s to low 60′s. High temperatures in the east and northeast will be in the mid 90s to 100F as the hottest region.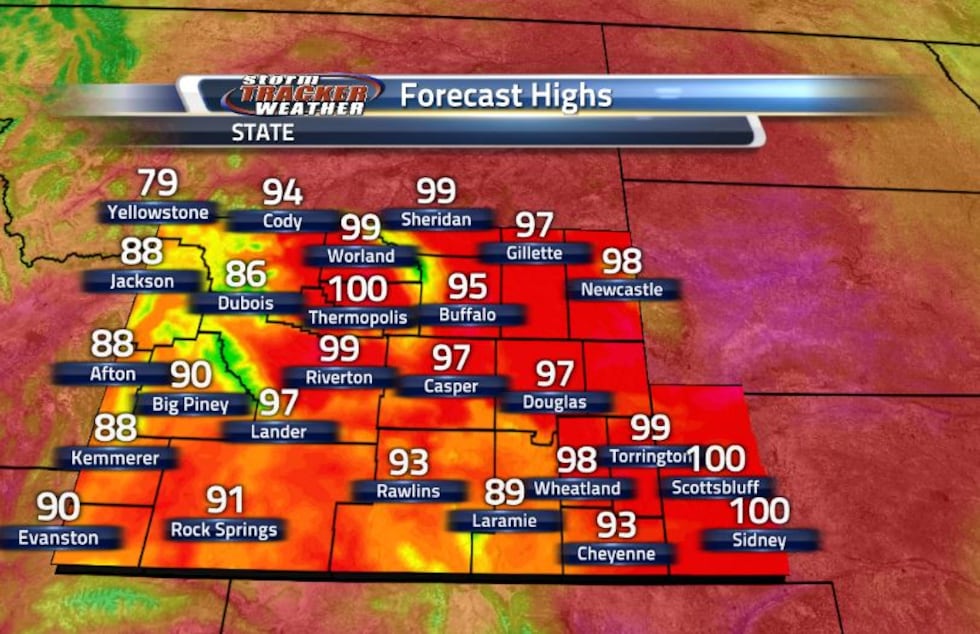 Until Sunday around midnight, breezy winds up to 30 mph are forecasted to persist in the western half of Wyoming. Monday the same region will have breezy afternoon winds closer to 25 mph. The smoke forecast from Idaho will be influenced by wind speed and direction. Saturday, the smoke plume migrated east across the southern Montana border. Sunday the plume shifted with winds from the northeast down the eastern half of Wyoming. Currently, Sheridan is Unhealthy for Sensitive Groups while Star Valley Ranch, Gillette, and Cody have a Moderate Air Quality Index rating. Other locations will likely enter this threshold as smoke seeps southward Monday and Tuesday.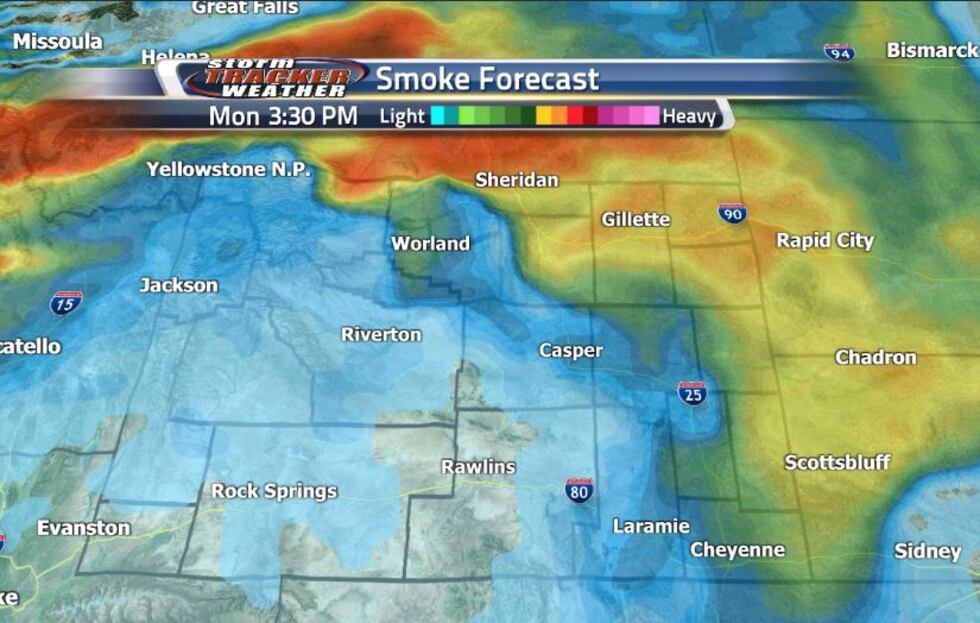 The extended forecast is hot as Wyoming will sweat it out until the end of the week. Expect more record breaking high temperatures the next few days in various reporting locations. The fire outlook will be active and representative for the most part. The hope is that winds are minimal until Friday when temperatures cool and the high pressure blocking pattern breaks down to allow moisture in the western part of the country. Stay cool and hydrated this week.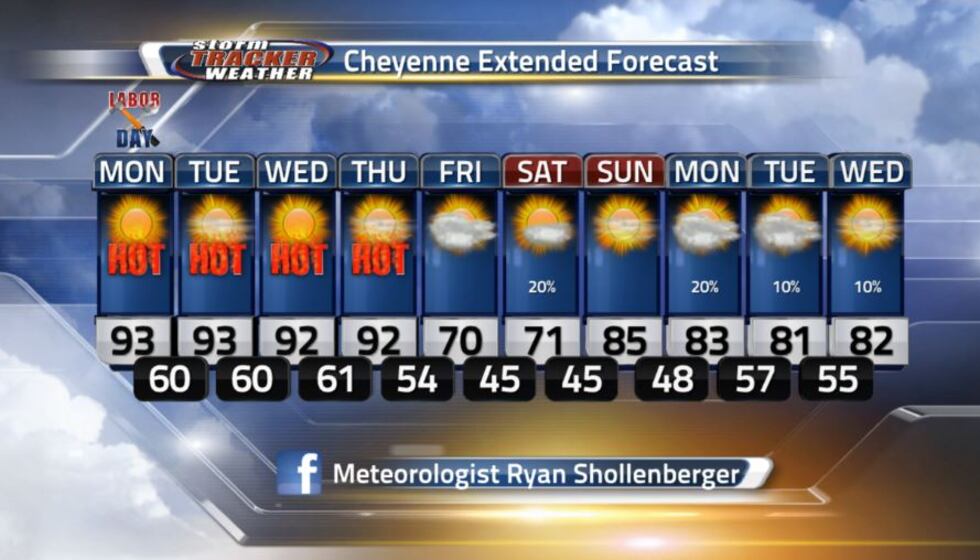 Copyright 2022 KGWN. All rights reserved.