Casper City Council fiber internet project moves forward as broadband access expands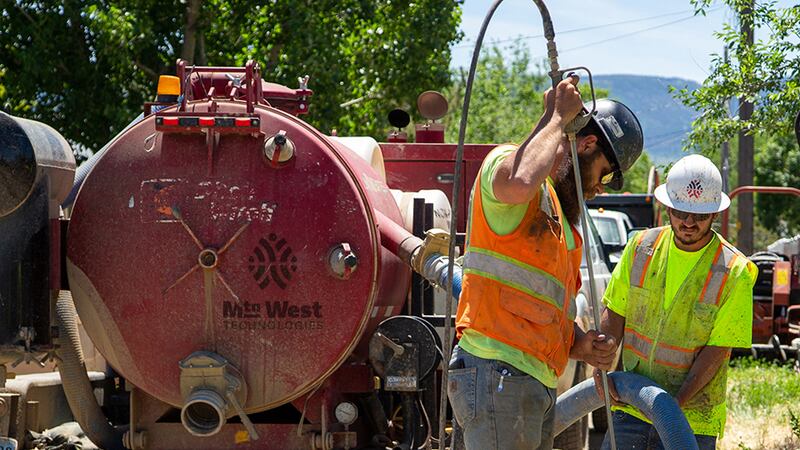 Published: Aug. 24, 2022 at 5:49 PM CDT
CASPER, Wyo. (Wyoming News Now) - In a 2021 survey by broadband now, Wyoming ranked 46 for overall broadband access.
On Tuesday, Casper City Council agreed to move forward in considering a service agreement with Mountain West Technologies that would provide fiber cabling to 17 city buildings. At the same time, other broadband providers are working to connect the city.
In 2006, the City entered a 20 year agreement with Spectrum for fiber optic connections between City Hall and 10 other facilities. In 2015, they began researching opportunities to replace the network for one that would provide even more connectivity.
Three proposals for service came from providers including Spectrum Communications, Visionary Broadband, and Mountain West Technologies. The City chose to work with Mountain West, who's total cost for a solution was $1,013,618. The city's decision was driven by creating competition between providers already working in the community.
"In conjunction with that [service agreement decision] we've got a couple exciting things happening we've got another vendor who is doing a similar arrangement with the state for state facility buildings here in Casper and we have a third vendor that is running residential fiber for a very similar purpose," said Casper City Manager Carter Napier.
The fiber technology requires new cables to be installed around Casper for services to be available. Napier and Mountain West Vice President Kyle Ridgeway are confident creating accessible broadband options around the city will draw in new businesses and attract people who work remotely to the city.
"We've been hampered for a long time in Casper, and Wyoming generally, with good fast internet speed so this is a fantastic thing for us that I think will help us bring businesses to a place that we've otherwise had difficulty recruiting to before," said Ridgeway.
City Council will make a decision on approving the agreement during a regular meeting.
Broadband providers will continue installing new fiber cables in residential and business areas.
Copyright 2022 KGWN. All rights reserved.