Burns Football focused on achieving first winning season since 2019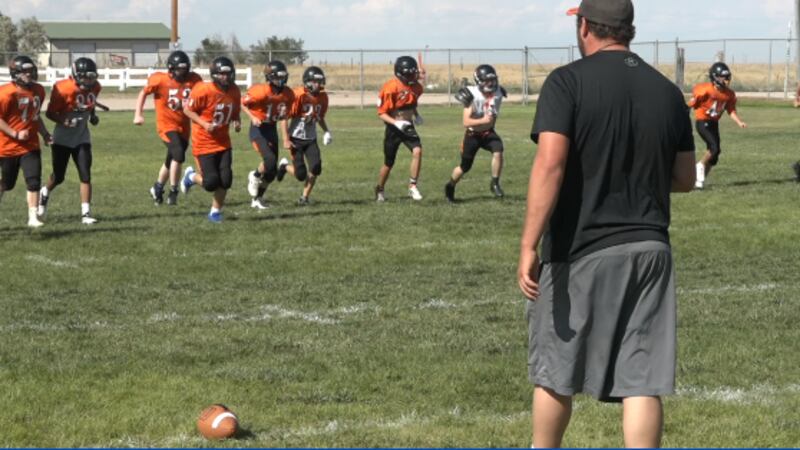 Published: Aug. 23, 2022 at 6:43 PM CDT
CHEYENNE, Wyo. (Wyoming News Now) - The last couple of years haven't gone according to plan for the Burns Broncs. They have just three wins in that period, so how are players and coaches looking to change that narrative this season?
"Last year, we ended on a note that we weren't so happy with, but this year I think we're coming in with a lot more strength, a lot more talent. I think we're going to be a force to be reckoned with," said Cooper Lakin, a member of the Broncs roster.
Burns won 7 games in the 2019-2020 season, with one of those wins being a playoff game. Since then, the team's results have dipped below that bar.
Following a 2-7 season last year, there are still spots for optimism. Three games were lost by single digits, with another being a forfeit loss. It's these close contests that have provided some motivation for the broncs for the season ahead.
"I think it's just a few small components for those smaller games, something that we've worked on all season to come back and fix," said QB Jared Allen.
"Just told 'em, ya know, it's a new season. We got I think ten seniors playing, we got two that are injured out for the season but they'll be around the team so we've got twelve seniors that should be able to lead the group and kinda show 'em what it's about, and we're excited to get going," said Travis Romsa, Burns new Head Football Coach.
Burns will get their chance to put on the pads against Rawlins in a jamboree on August 26.
Copyright 2022 KGWN. All rights reserved.