Warm Week With Isolated Showers
27 June 2022
Published: Jun. 27, 2022 at 11:27 PM CDT
CHEYENNE, Wyo. (Wyoming News Now) - Conditions around the state today turned out to be very nice with mostly clear skies resulting in some pretty warm temperatures. A few isolated showers began popping up during late afternoon in the north west as well as the south east, but nothing in terms of severe weather. The showers actually popped up due to a trough coming in from the far north west. High pressure is sticking around just for a little bit resulting in clear skies for tonight and tomorrow morning. By late tomorrow, a cold front is expected to push through the region throughout the day on Wednesday. This will result in an increase in cloud cover and shower activity especially going into Wednesday afternoon. Thunderstorms are expected from the system but most of the severe weather is calm based on models right now.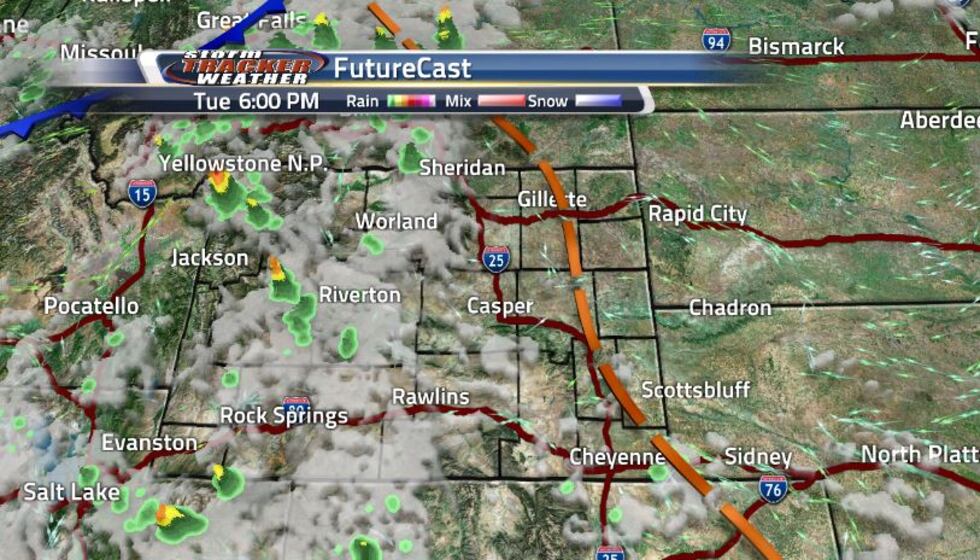 Wind gusts should remain pretty calm over the next few days with a couple of them picking up during the times of those afternoon thunderstorms on Tuesday. Wednesday is expected to be a lot more breezy with gust getting over 35 mph due to the effects of the incoming cold front. This may cause a few moderate delays on the major interstates and highways, but nothing more than that.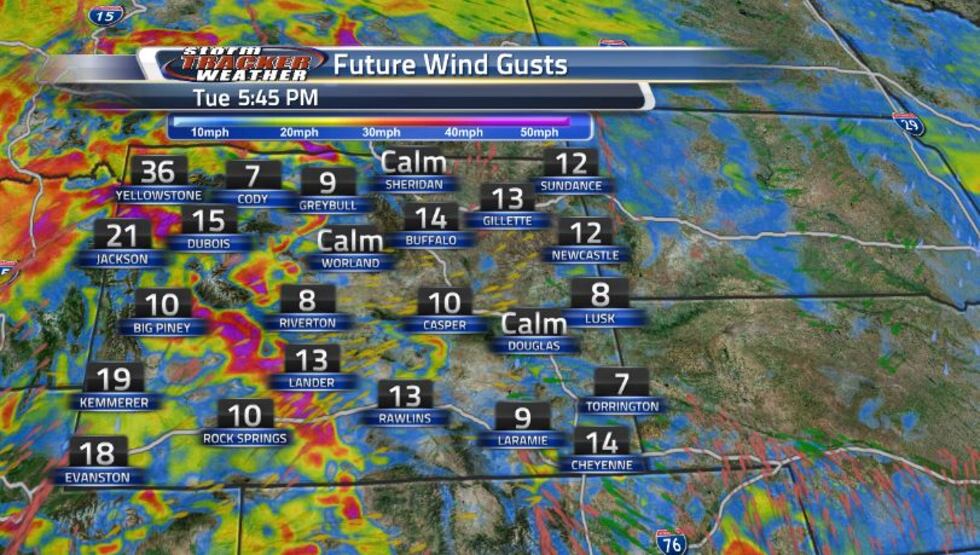 Given the relatively clear skies during the overnight hours tonight, expect the low temperatures to be right around the normal with some 40s and 50s across the state. Tomorrow will continue the warming trend getting into the lower 90s for much of the region before the showers come in to coolest down during the late afternoon hours. Temperatures are expected to stay warm until the cold front comes through on Wednesday resulting in the temperature drops about 10 to 20° across the state. This should bring us down to more seasonable levels as we head toward the end of the week.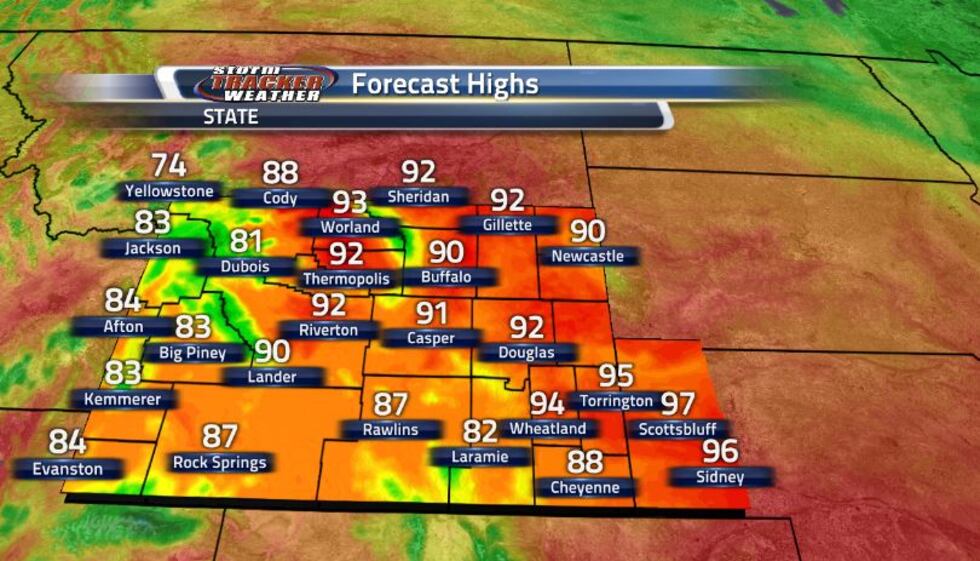 Copyright 2022 Wyoming News Now. All rights reserved.