Showers Galore to Start the Week
Published: May. 22, 2022 at 7:54 PM CDT
CHEYENNE, Wyo. (Wyoming News Now) - Cheyenne broke a low temperature record this morning of 26F with 29F as the previous record set in 1930. Wyoming came out of the freeze warning in the morning hours and we do not expect any reissuance this evening. What will happen is increasing showers of rain and snow throughout the state overnight and into Monday morning. An upper level trough is producing much of this weather where east of the feature is mainly rain while west of the feature is colder and more snow-like as it tracks across the state. South central Wyoming will receive the most snowfall and the southeast is primed more for thunderstorms. The Cheyenne region could see the rare occurrence of thundersnow around 6am as storms continue east to until noon. By then another cumulus field will pop up setting off another round of rain showers and isolated thunderstorms in eastern Wyoming.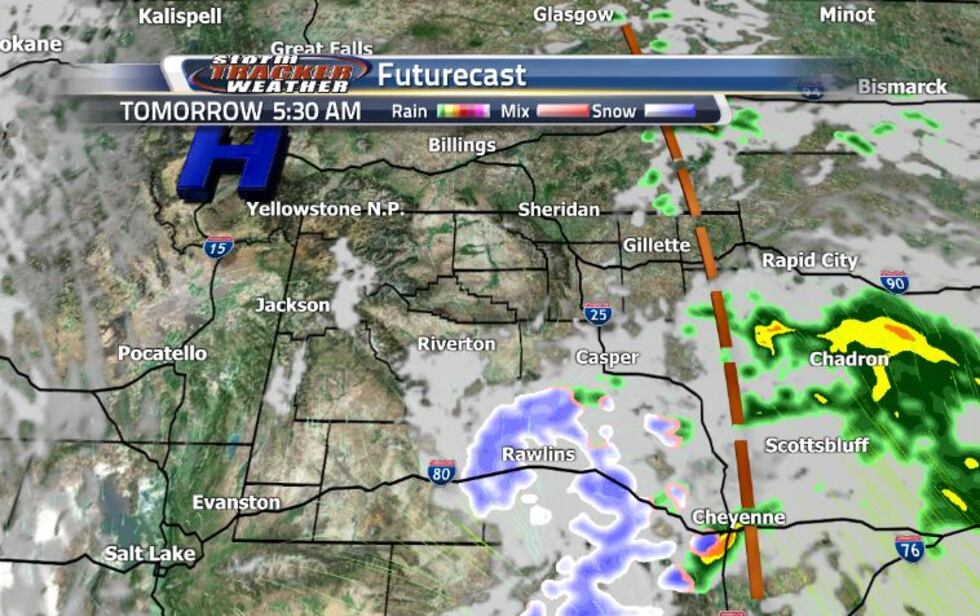 Temperatures will remain mostly unchanged after the slight warming after the spring freeze that occurred. High temperatures of the 50s are sticking around Monday and Tuesday. Low temperatures will be in the 30s tonight and the following two mornings.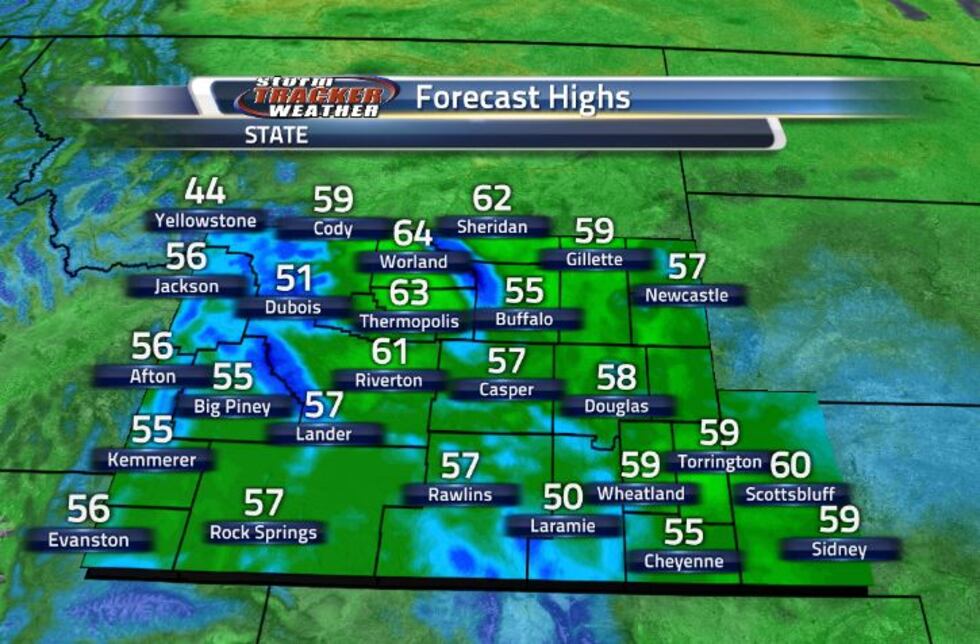 Winds will not be a factor through Tuesday. When the weather mostly clears by Wednesday, breezy winds will pick-up again across Wyoming. At that point in time, significant warming will occur through the end of the week.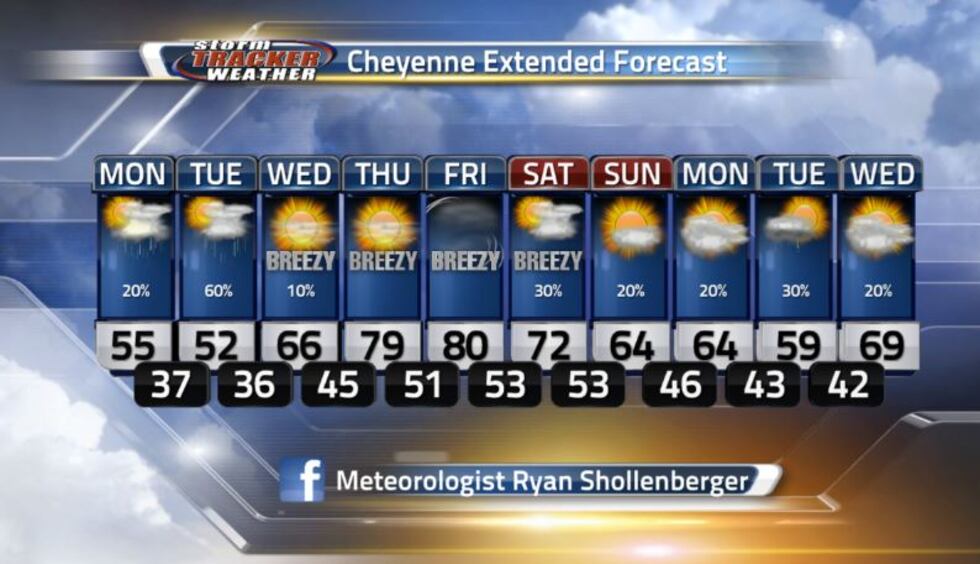 Copyright 2022 Wyoming News Now. All rights reserved.