Snow Showers and Winds Will Diminish Saturday Night
Strong Winds Will Linger Along Eastern Wyoming Border
Published: Apr. 23, 2022 at 8:30 PM CDT
CHEYENNE, Wyo. (Wyoming News Now) - The backside of the closed-low system to our east has a lot of moisture behind it bringing snow showers over Wyoming with blizzard conditions in the northeast sector until Saturday night. Winter weather advisories, winter storm warnings over south central and high wind warnings in the southeast will expire by midnight tonight. Strong winds have been felt across the state Saturday with Buffalo topping the bunch at 63 mph. Snow totals have yet to calculated but the northeast will have the highest totals dealing with blizzard conditions Saturday. The snow and winds will move east northeast into Saturday evening leaving Wyoming with gusts in the mid 40s along the eastern state border Sunday morning into the afternoon. By Sunday evening all weather will have passed and we will start a sharp warming trend to start our week.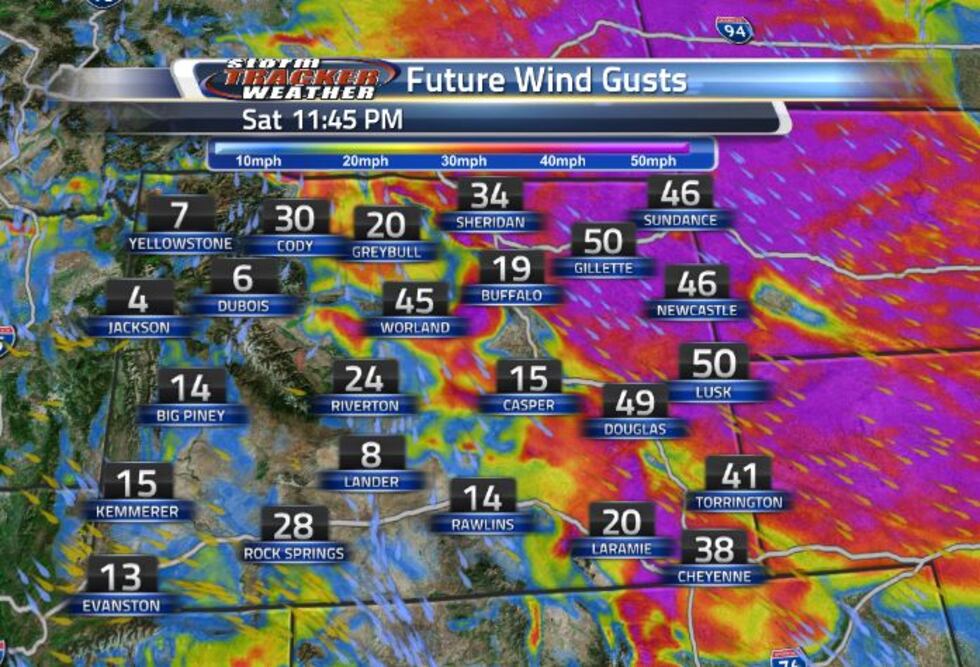 Temperatures will be slightly cooler by a few degrees tonight near freezing and in the 20s out west. Tomorrows high temperatures will warm by a couple degrees as the cold air advects over the state behind the closed-low. Temperatures will reach the 40s mostly throughout the state. There may be isolated snow showers in the eastern half of the state but these will be light in intensity and along more mountainous terrain.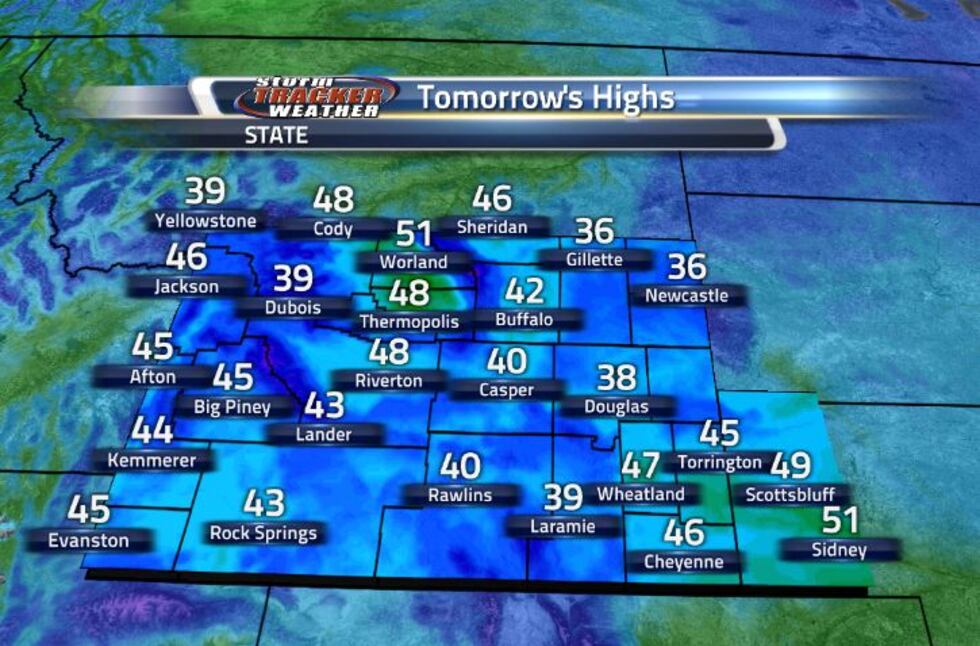 Come Monday a sharp warming trend will take temperatures into the 50s, 60s, and 70s, Monday, Tuesday and Wednesday, respectively. Some clouds should provide shade into the warm-up and breezy conditions will return for much of the state.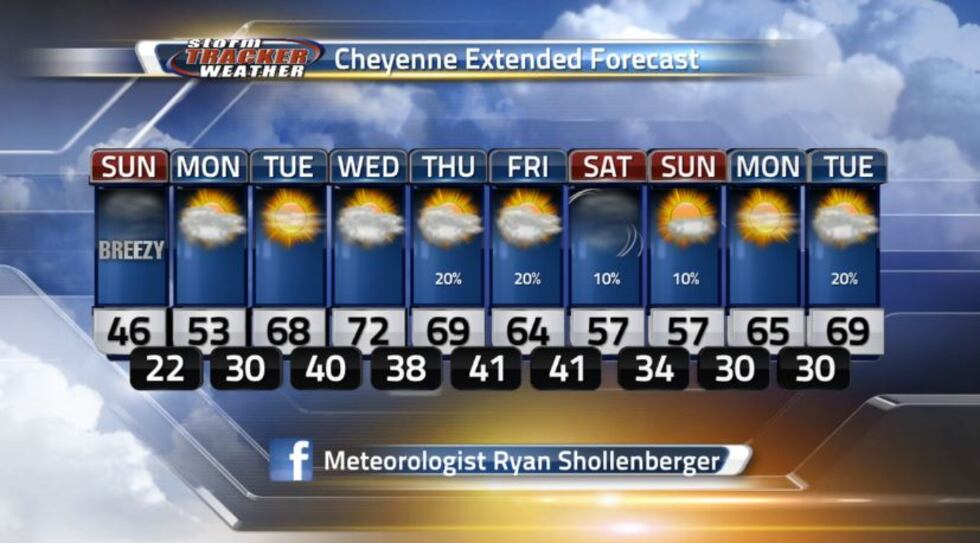 Copyright 2022 Wyoming News Now. All rights reserved.