Burn High School fertilizes Football, Baseball fields with help of Frenchman Valley Coop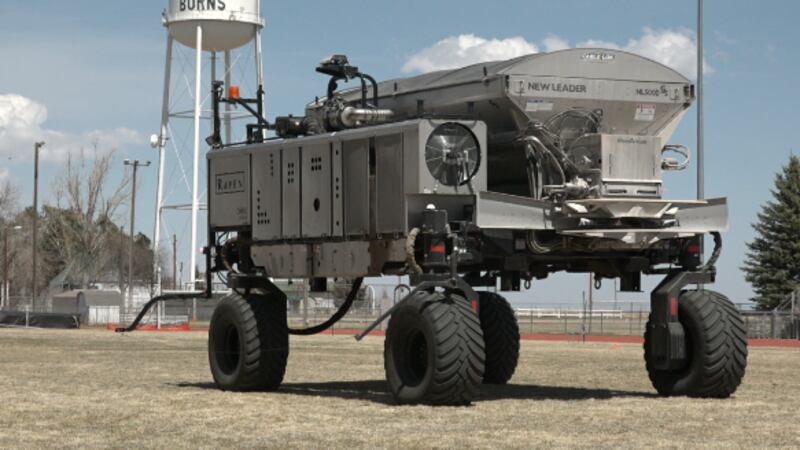 Published: Apr. 22, 2022 at 4:46 PM CDT
CHEYENNE, Wyo. (Wyoming News Now) - Burns high school students had the opportunity to see some unique farm equipment, as Frenchman Valley Coop brought out their fertilizer spreader known as dot.
"Previously, we had took soil samples of the whole football field and the baseball field over there, and we got a prescription of what fertilizer of what we needed, and they came out here with this Dot machine, and we're able to lay that down," said Hogan Allen, a Junior at Burns High School.
There are only two fertilizer spreaders like Dot in the United States.
Burns High School had seen issues crop up with their football field and decided to turn it into a learning experience for their students.
Class members went out to determine what types for fertilizer were needed and learned about how to treat the grass.
While the demonstration helped to bring more visuals to what they had been learning in Ag class, how they decided to bring Dot out started away from the classroom.
Ben Sauder, the Vice President of Agronomy at Frenchman Valley Coop, said, "It started out at a Christmas Dinner. My brother-in-law, we were talking about it, and this is something that we considered prior to that when we first got Dot."
The students at burns will continue to watch the effects that the fertilizer has on the football field for the coming weeks and months.
Copyright 2022 Wyoming News Now. All rights reserved.