Pleasant Weather Start to the Week
Published: Apr. 17, 2022 at 10:27 PM CDT
CHEYENNE, Wyo. (Wyoming News Now) - High wind gusts spread across Southeast Wyoming Sunday. The Cheyenne airport topped the wind gusts at 57mph. Both Rawlins and the Laramie airport tied for second at 51mph. These winds will taper off into Sunday night setting up a great weather day for Wyoming Monday. A light breeze around 20mph is the highest forecasted anywhere in the state. Additionally, clouds will clear overnight for mostly sunny skies for Monday warming to the mid 50s and low 60s throughout the state. Low temperatures Monday morning will range from the low to high 20s.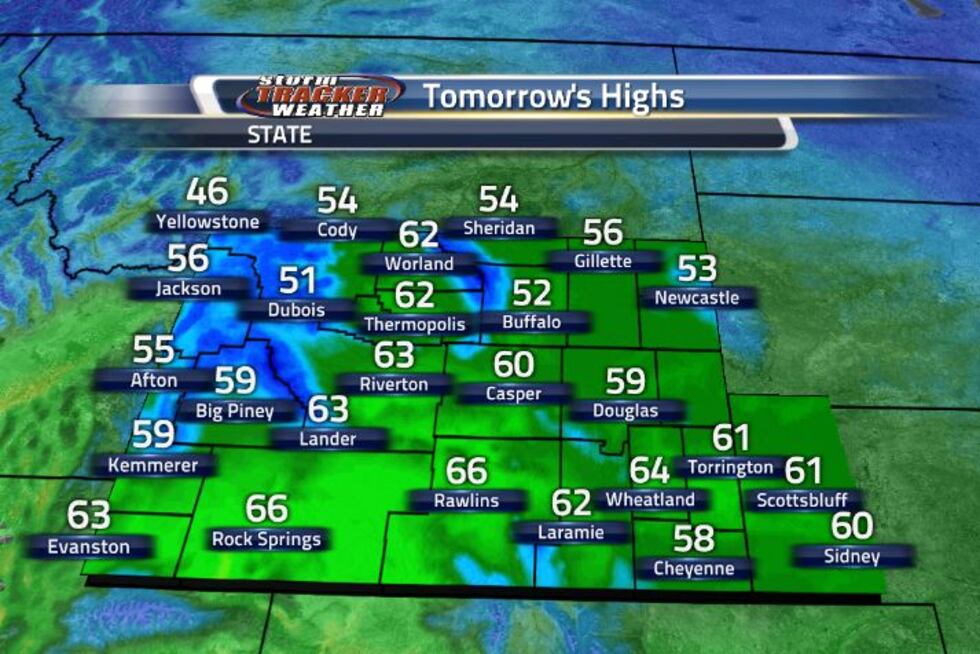 After a bright Monday Wyoming will continue to warm into Tuesday with high temperatures reaching the 70s. Tuesday evening is when the next weather event will move into Wyoming with rain showers before midnight and snow showers after midnight. Snow amounts will accumulate in high elevations and the mountains but likely be trace elsewhere. The pattern lately has been that rain and snow mostly skips over the Cheyenne region with the last several cold fronts and this forecast is following this trend. With those results, it is likely Cheyenne and southeast Wyoming will remain under an elevated and critical fire watch for the foreseeable future.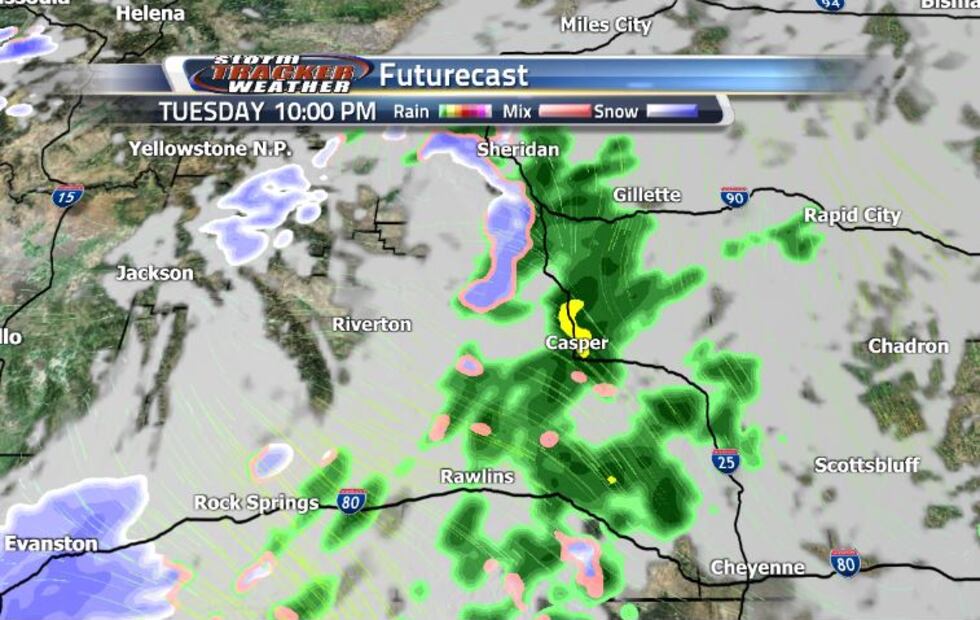 With the passing of light snow showers Wednesday morning, road conditions should not be degraded too much as high temperatures lower to the 50s and 60s around the state. Thursday we'll warm back to the 70s again.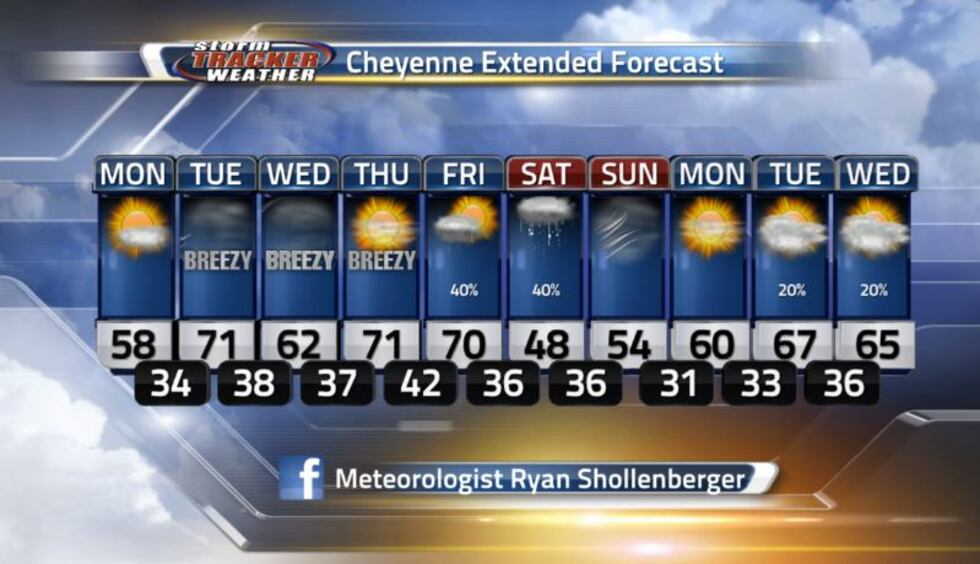 Copyright 2022 Wyoming News Now. All rights reserved.