Work Zone Awareness Week wants drivers to drive safe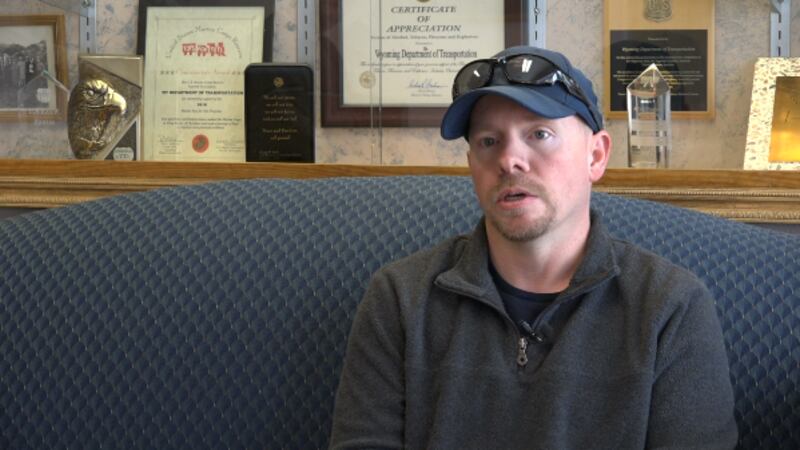 Published: Apr. 12, 2022 at 7:01 PM CDT
CHEYENNE, Wyo. (Wyoming News Now) - This is National Work Zone Awareness Week. As construction season starts to kick off in Wyoming, the Wyoming Department of Transportation (WYDOT) wants everyone to pay attention to how they are driving.
"The ultimate goal is that all the well the traveling public makes it through our project site safely and we also want to keep the construction crews and WYDOT persons safe as well," said Wayne Shenefelt, Resident Engineer, Dist. 1 -WYDOT
As WYDOT gears up their construction season, they ask drivers to watch out for workers and construction barriers.
Wyoming saw more than 300 crashes in work zones, resulting in 69 injuries and 5 fatalities in 2020.
Some construction projects have already started and are ongoing projects from last year.
Three main projects are slated within Cheyenne, Lincolnway, Parsley Boulevard, and College.
Supply chain disruptions are still causing delays in projects, so WYDOT is asking for patience while they work on making roads safer for Wyomingites as quickly as possible.
"A lot of time when we're working on the roadways, we're reducing lane widths and it's not as comfortable to drive through there at the posted speed limits so try to follow those construction speed limits and slow down and just watch for thingsl," said Shenefelt.
I-80 is also expected to get some minor repairs from Archer to Burns.
Copyright 2022 Wyoming News Now. All rights reserved.