Weekend Warm-Up Before Snowy Cold Front
Published: Mar. 18, 2022 at 7:38 PM CDT
CHEYENNE, Wyo. (Wyoming News Now) - Temperatures warmed up across Wyoming today as we head into the weekend with the 50s and 60s. This will continue into Sunday late afternoon and evening when the next cold front makes its way toward us. Low temperatures are closer to freezing Friday night as a result from the warm-up this afternoon. It feels like Spring as the official start is this Sunday.
Breezy winds from the west will shift to the southwest and south into Saturday. Early Saturday wind gusts in the southeast of Wyoming will be in the mid 30mph range. The gusts will migrate northwest into the Rawlins, Riverton and Casper region by late Saturday afternoon. The remainder of the state will see wind gusts in the mid 20s Sunday morning before the central area will have 30mph winds for the afternoon from the south giving us the typical Wyoming breezy conditions.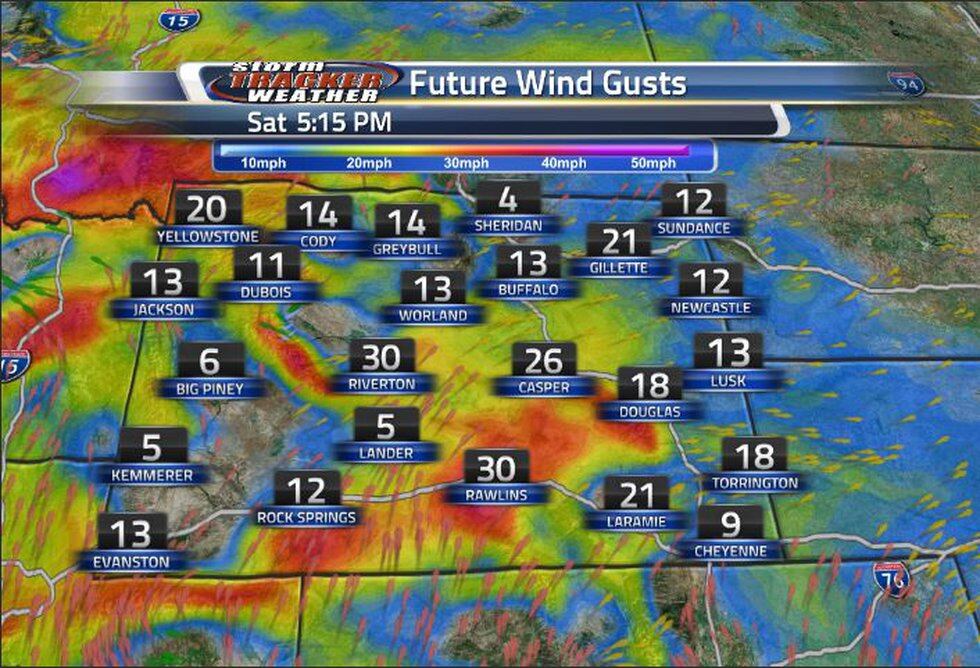 Cloud coverage across Wyoming will increase Saturday evening into Sunday. Sunday afternoon the west and north portions of the state will incur the leading edge of the next weather system. It won't reach Cheyenne until late Sunday. Preliminary snowfall has several inches at the western border, 1 to 2 inches in central and less than an inch near the eastern border though those figures can change over the weekend.
Copyright 2022 Wyoming News Now. All rights reserved.