Pleasant Weather Ahead of Snowy Cold Front
Published: Feb. 14, 2022 at 12:09 AM CST
CHEYENNE, Wyo. (Wyoming News Now) - Enjoy these sunny warm temperatures before the next cold front set to move in Tuesday and Wednesday. Until then high temperatures in the 40s and 50s throughout the state Monday and Tuesday. Low temperatures will be mostly in the 20s and colder at the northwest border.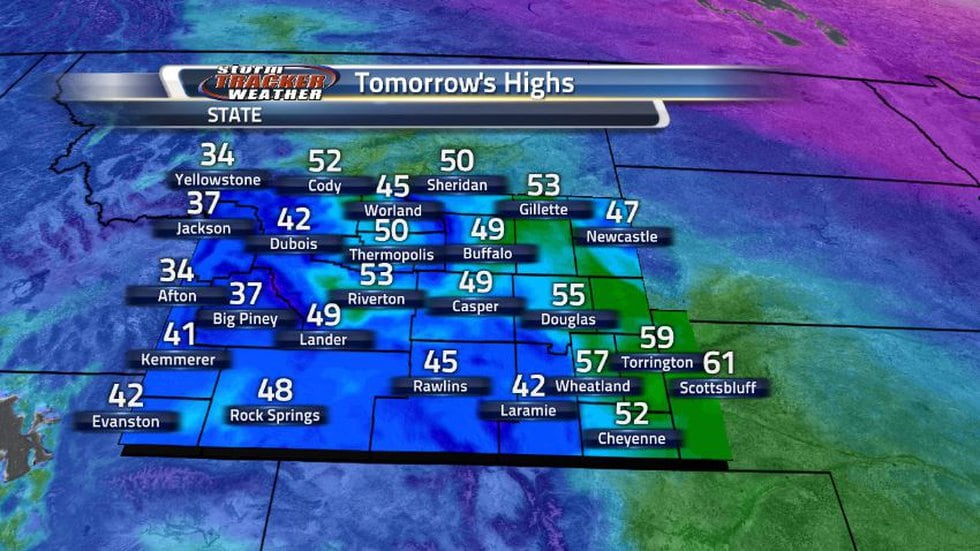 Sunday evening will have mild fair weather. This will carry into Monday. Breezy conditions will persist from Sunday evening into Monday. Initially, Cheyenne and Laramie will have winds around from the west northwest at 30mph. Overnight, the winds will increase in speed toward the south central portion of the state up to mid 30mph in Rawlins, Casper, and Laramie by Monday afternoon. Breezy conditions will persist in this region of the state into Tuesday morning.
Monday, partly cloudy conditions will develop ahead of the next cold front. Mostly cloudy skies won't occur until late Tuesday when snow showers will make their way across Wyoming from the northwest. The majority of snow will come Wednesday morning, especially for the eastern portion of the state. Snowfall totals are ranging from as much as 6 inches in Lander and Dubois to 2-4 inches in southeast Wyoming. Recent weather model data has increased these forecasts over the past 24 hours. Tuesday night temperatures will start to decrease from what has been trending overnight leading to the coldest daytime temperature Wednesday that will bring sub-freezing temperatures for all of the state. Wednesday night temperatures will be in the teens and single digits before we start to warm up again.
Copyright 2022 Wyoming News Now. All rights reserved.