Upcoming relief for Wyoming's housing crunch on the horizon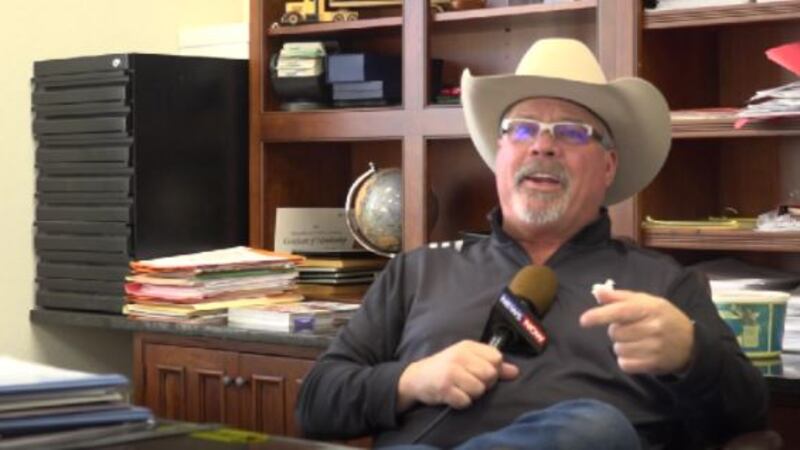 Published: Jan. 10, 2022 at 9:56 PM CST
CHEYENNE, Wyo. (Wyoming News Now) - Affordable housing has been an ongoing topic in Wyoming, which has gotten more complicated with the pandemic.
While the Wyoming business sector has positioned itself to thrive, it's bottlenecked by the lack of housing across the state.
In Cheyenne, Mayor Patrick Collins appointed Edward Ernste as the Vice President of the Affordable Housing Task Force to alleviate some of this pressure.
As private business works on meeting some of this housing need, ideas for affordable housing are still being explored.
One possible option being discussed to make housing affordable is to introduce a program similar to out-of-state models.
This idea is fashioned after other programs that would allow homeowners to buy their houses and lease the land it's built on from the state or the city.
This method could drive down the initial costs and open up the development of single and multi-family constructions in a price range folks could afford.
No final decisions have been made as they gather data and ideas on how to address the housing needs in Wyoming.
"They (out of state programs) were able to lease land to these customers and then they would save a lot on that front-end cost. They would charge a very small amount of lease for that property. I think we're talking as much as 30 dollars a year to lease the property but you still have the property taxes and everything else that goes along with that as the owner of that home and it would be much more affordable," said Edward Ernste, Vice President of Affordable Housing Task Force.
Once the customer was ready to sell the property, the home equity would be divided between the city and the homeowner at a percentage that hasn't been decided yet.
This could drive down the home costs to the $150,000 to 200,000 range while still gaining equity.
With Covid-19, labor shortages, and supply chain delays, everything is in a crunch.
"To get anything done has been like, what do you call that, herding cats? Projects that I'm working on that generally would take a year in a half to 2 to 3 years to develop are taking 3, 4, or 5 years to develop," said Ernste.
Beyond affordability, policy is another obstacle to housing.
"Number one, we have to figure out how to make the process easier and quicker. With all governmental agencies, that be county or city or whoever that might be, so that we can get builders through," said Dale Steenbergen, President & CEO, The Greater Cheyenne Chamber of Commerce.
Streamlining the process could help the timeframe it would take to fill the 5000 to 7000 housing unity gap Wyoming needs.
"We have lobbied for a long time for a one-stop-shop, where we walk into, doesn't matter, city, government, county. You go in one place, one person, and there is somebody there advocating for you, helping you get through that process. Anything that we can do to speed that process up, to make it simpler, make it cheaper is important," said Steenbergen.
Steenbergen also discussed the need for better wages alongside increasing job numbers in the state as a forward projection in stabilizing growth.
Wyoming leaders are helping find ways to get folks into homes while supporting Wyoming's growing economy.
Multi and single-family home projects are spread throughout the City of Cheyenne.
One hundred fifty rental units and 100 single-family homes are expected to be done by the end of 2022, with more in 2023.
Copyright 2022 Wyoming News Now. All rights reserved.