Temperatures Starting to Drop Off
7 October 2021
Updated: Oct. 7, 2021 at 7:00 PM CDT
CHEYENNE, Wyo. (Wyoming News Now) - Some places are already starting to see cooler temperature while other regions aren't seeing any change. The cold front itself is very slow moving and is expected to stall out tomorrow and continuing to bring more clouds, showers, and snow to the Cowboy State over the weekend. Smoke is still very light all around but enough that some areas can see some light haze. The National Weather Service has yet to put out any air quality alerts which is nice. It is just something we want to keep our eye on because it can come back at any moment.
So, the northern and western regions of the state are seeing cooler temperatures from the front because that where it has already passed based on our surface maps. The southeastern corner of the state is still seeing temperatures above seasonable levels as the front will take until later this weekend to move through and bring cooler temperatures. It's going to take some time because the front is planned to stall out over the middle of the state. This will increase our chances for clouds and showers over the next few days with snow sticking to the western mountain ranges. The accumulation numbers for snow in the mountains over the weekend is decreasing, but we will still keep our eye on it.
Tonight, cloudy conditions will be expected throughout much of the state with the chance for some isolated showers resulting in still above average temperatures. Tomorrow, temperatures will drop slightly to more seasonable levels, but the big cool down will be this weekend and going into early next week. We are still looking at our first snowfall of the season to take place early next week. Numbers and models are still all over the place so I will have a better estimate later this weekend.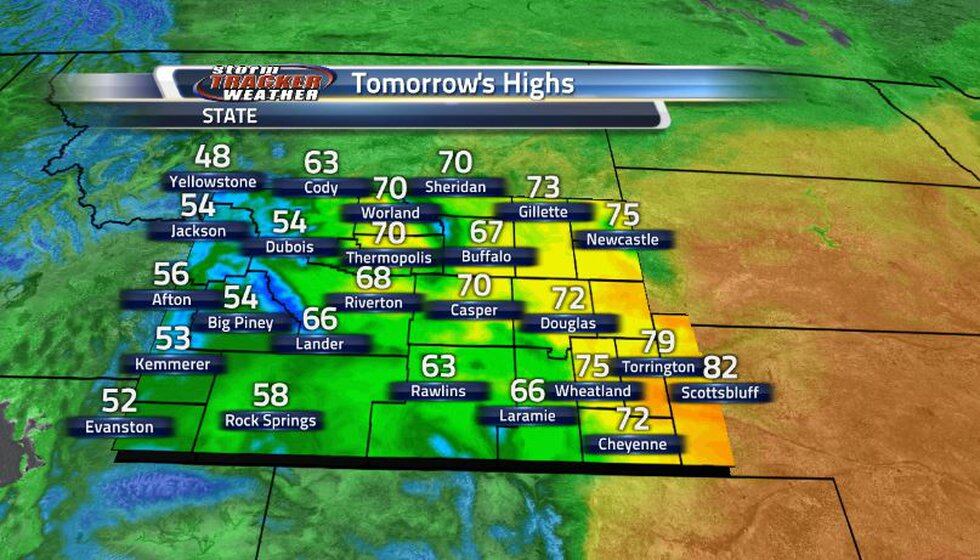 Copyright 2021 Wyoming News Now. All rights reserved.