Heading Into A Warmer Weekend
Updated: Oct. 1, 2021 at 1:15 PM CDT
CHEYENNE, Wyo. (Wyoming News Now) -
This morning, clouds are continuing to rotate into the southeastern corner. The frontal system that moved through earlier this week is still moving to the East. As the front continues moving, these clouds are continuing to linger in to the southern half of the state.
The clouds will continue in this pattern through the rest of today. Cloud coverage will continue through the early evening hours tonight. Suring the later hours, the cloud coverage will lighten up a bit. Overnight is when most of the cloud coverage will clear out. The skies will stay clear through the morning tomorrow. Then another rough of clouds will move in from the northwest tomorrow afternoon.
The smoke has creeped across to the eastern border today. As time continues into Saturday afternoon, the smoke will push back towards the western half. Saturday afternoon, there will be a heavier pocket of smoke in Laramie. The smoke will continue to stay on the lighter side through Sunday.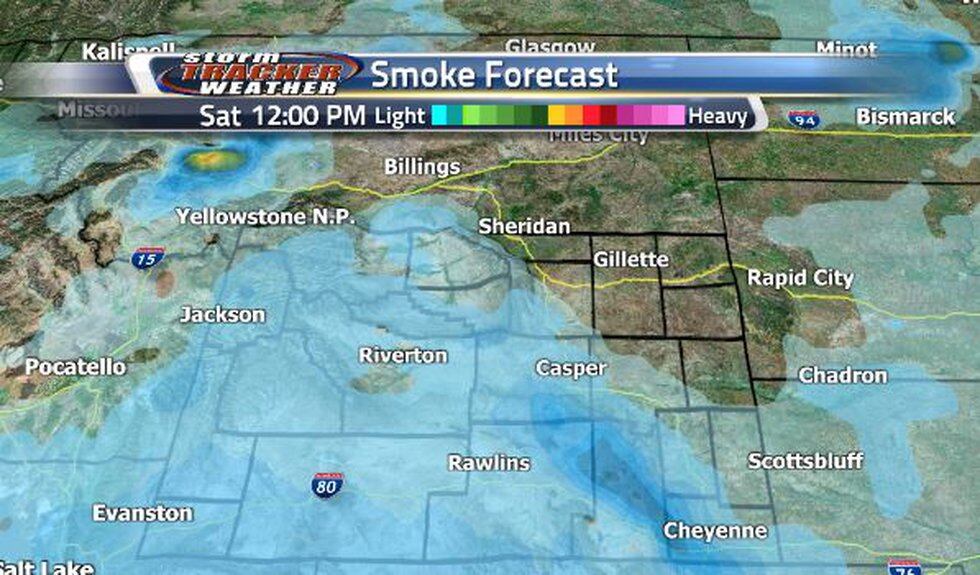 This morning, there was a Frost Advisory for the southeastern border. That advisory was only in effect until 8AM, so it has since expired. There continues to be a small area of an Air Quality Warning in the northwestern corner. The Air Quality Warning remains in effect until 1PM this afternoon.
Temperatures are continuing to climb as the weekend approaches. High temperatures today are in the 60s and 70s across the state. 70 degree temperatures are mostly in the northeastern corner and along the eastern border. Tonight, temperatures will cool off into the 30s. The northwestern border will be in the 20s tonight, while the northeastern corner is in the 40s. Tomorrow's temperatures will look a lot like today's. Temperatures will continue into the 60s and 70s over the weekend.
Copyright 2021 Wyoming News Now. All rights reserved.