Cooling Down Tonight, Not Really Warming Up Tomorrow
28 September 2021
Updated: Sep. 28, 2021 at 7:00 PM CDT
CHEYENNE, Wyo. (Wyoming News Now) - It is safe to say that the weather across the state today is beginning to show the cold front moving through. Temperatures are starting to cool, winds are picking up, clouds are moving in, and showers are popping up. The smoke is still sticking around, but it doesn't look like for much longer. The forecast models show it beginning to break up as the showers, storms, and snow move through tomorrow.
We are already seeing a long line of showers extending throughout the central region of the state. I do not see any of them turning severe, rather just staying as a good rain maker. These showers will be sticking around for much of Wyoming throughout tomorrow as the front slowly makes it way through. We can expect temperatures to drop off significantly behind it bringing in some snow, especially in the mountain regions. Models are showing most cities can expect less than a quarter inch with some places seeing over an inch. The snow will mostly stick toward the central and mountainous areas.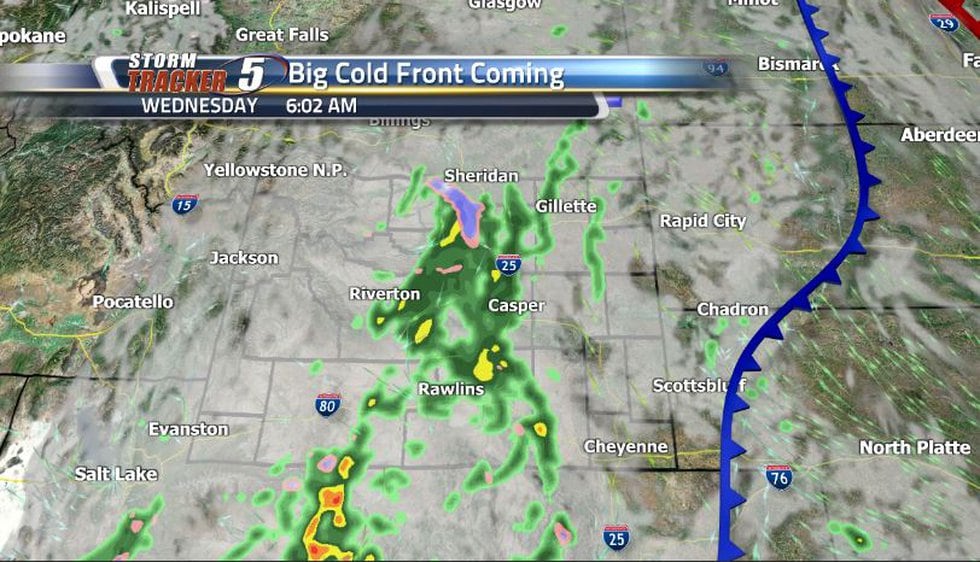 Tonight, as the front comes through, temperatures will drop down into the 30s and 40s with a good chance of rain starting up as well. Tomorrow, temperatures will barely warm up at all compared to the lows and the rain and snow, depending on the temperature, will stick around throughout the day. After the front passes through by the end of the week, expect much more seasonable temperatures to be sticking around.
Copyright 2021 Wyoming News Now. All rights reserved.