Warm for the Weekend, Possible Snow Monday?
17 September 2021
Published: Sep. 17, 2021 at 9:11 PM CDT
CHEYENNE, Wyo. (Wyoming News Now) - Today ended up being a bit cooler than what was originally predicted. This is due to the fact that the cold front stuck around for a bit longer and had more strength than the models originally predicted. If you aren't ready for the fall just yet, don't worry. This weekend will be back to the warmer temperatures we have been seeing for much of the week. Although, when there is typically warm and clear weather, we get a lot of smoke. Not to worry as strong winds from the west will help clear out much of it most likely prompting those air quality warnings to expire.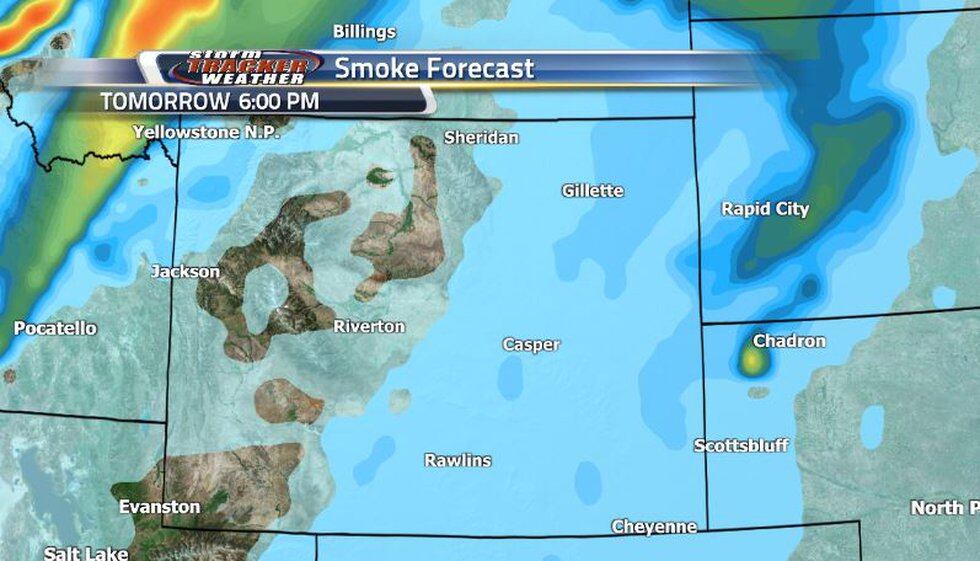 The big news is a new cold front in Washington right now that will bring us well below average temperatures starting off the next work week. Our surface map shows the system coming down and increasing our rain and snow chances for Monday. Yes, I said snow chances. Much of it will stick in the mountain ranges near Jackson and Yellowstone. Models are predicting about 1-5 inches of snowfall. Some areas of the mountains may experience more. The mountain ranges just south of Rawlins and going into Albany county can expect some snow to mixed precipitation.
As mentioned earlier, we can expect very strong wind gusts between 30-40 MPH over the weekend while the front is starting to move through. Temperatures tonight should be close to the average, if not a little above. The weekend will be much warmer with temperatures in the mid to upper 80s and a few 90s out to the west. Central regions can see closer to the 70s and the west will see those 60s.
Copyright 2021 Wyoming News Now. All rights reserved.