Warm with Smoke Coming Back
By: Jordan Frazier
Published: Aug. 22, 2021 at 7:13 PM CDT
CHEYENNE, Wyo. (Wyoming News Now) - Warmer temperatures are back across the state with our fire weather finding it's way back in as well as the dry conditions which are likely to continue into the beginning of the work week. Right now, much of the state has those red flag warnings and air quality warnings in effect. The smoke itself looks to be moving from the south to the north, but it is still going to be moderately heavy for most areas.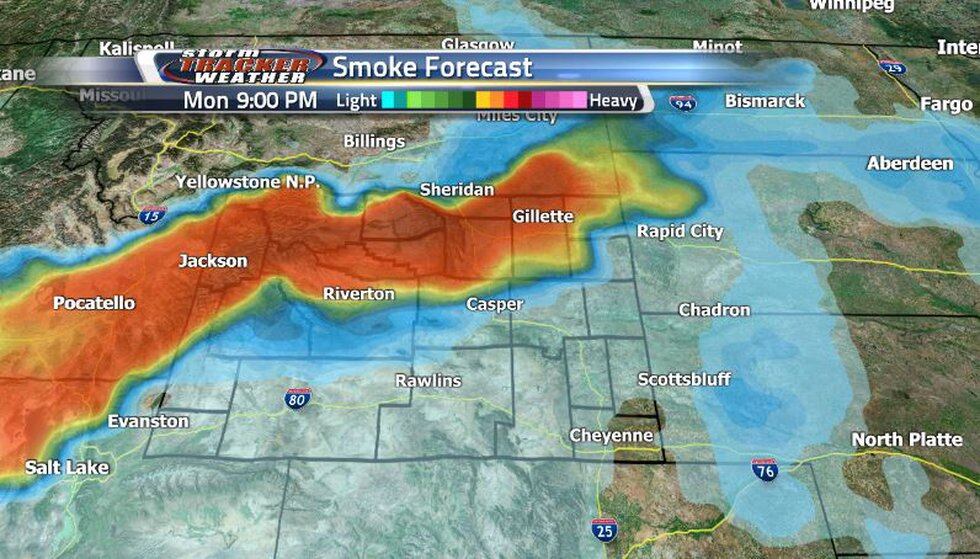 We stayed clear in terms of rain for much of today with some clouds finding their way in. There was a weak cold front that moved through yesterday bringing us a couple of showers and keeping our temperatures from getting too hot, but not as strong as the one we saw last week.
Some isolated showers will be moving through the eastern side of the state tomorrow . Nothing on the severe side is expected as there is just a general thunderstorm threat from the Storm Prediction Center. Tonight, temperatures will be warmer than they have been over the past few nights, with mostly clear skies, but some smoke and haze sticking around. It'll be a little bit worse in the northern cities in terms of smoke. Tomorrow, temperatures will be even warmer with the 90s making their way back into the forecast. Back to more seasonable conditions this week across the state with the breeze making a comeback as well.
Copyright 2021 Wyoming News Now. All rights reserved.