City of Cheyenne seeing increase in illegal dumping of oversized garbage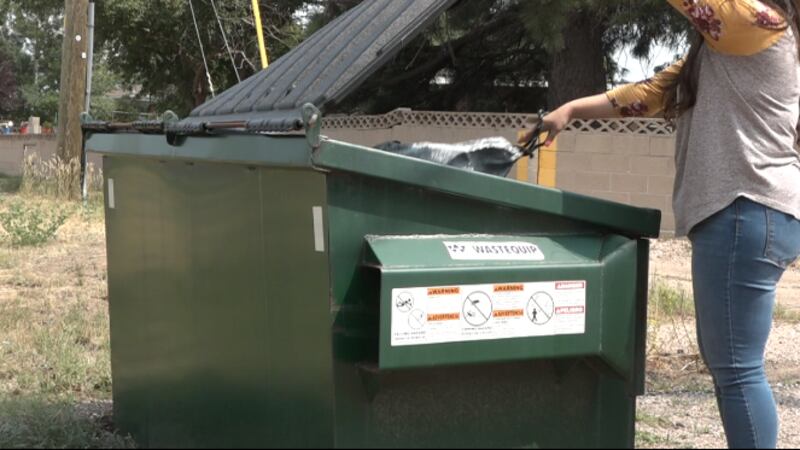 Published: Aug. 5, 2021 at 6:32 PM CDT
CHEYENNE, Wyo. (Wyoming News Now) - The City of Cheyenne Public Works is reporting an increase in illegal dumping. Old furniture, trash and yard waste have been making their way into City and private dumpsters around town.
Public Works Director, Vicki Nemecek, said residents can easily dispose of large trash, furniture, mattresses, yard waste and chemicals at the Landfill, Compost Facility and Transfer Station. Nemecek said dumping not only ruins parks and residential areas, but costs the tax-payers who use trash services extra money.
"If somebody is dumping illegally, then you're paying for it. The rate payers are paying for it. That's just the way it is. If somebody brings their waste in from the county, and they dump it in a container inside the city, that's illegal and they have a responsibility. They can bring it into the city, but they need to take it to the Transfer Station or the Landfill out on Happy Jack Road but it is their responsibility to pay for what it cost to dispose of their waste," said Nemecek.
City Code Ordinance No. 3916, § 2, 3-28-11, Chapter 8.44.030, A. Littering and Improper Disposal., says:
1.) No person may throw, drop, or deposit refuse upon any street, alley, sidewalk, or any yard, or premises, public or private.
2.) No person may place refuse upon another person's private property. No person shall place accumulations of household, business, or construction waste in containers or dumpsters owned or rented by other individuals, businesses, or government entities.
3.) No person may place refuse in any street, alley, or other public place except in proper containers for collection or under express approval granted by the public works director. No person shall throw or deposit any solid waste in any stream or other body of water within the city.
Copyright 2021 Wyoming News Now. All rights reserved.