Hot Week Ahead, Rain Coming to Cool Us Off
By: Jordan Frazier
Published: Jul. 19, 2021 at 9:57 PM CDT
CHEYENNE, Wyo. (Wyoming News Now) - It was one of the hottest days that we've seen in a while here in the cowboy state. Temperatures of over 100 degrees were not uncommon.
Fire weather watches and warnings have been extended and expanded as a result, now covering much of the northern and western portions of the state. There is also an excessive heat warning in effect for the far north cities like Sheridan until Thursday evening. With the wildfires in neighboring states, there is still lots of smoke and haze with an air quality warning in effect for northern Colorado. Some rain is starting to move through the west side of the state due to a low pressure system with a trough.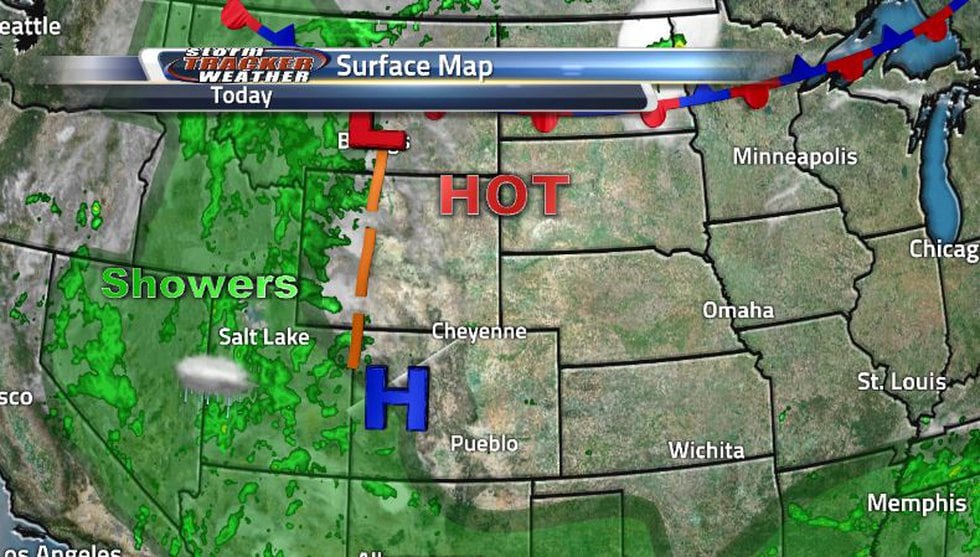 Hopefully, this will help out with the wildfire risk. For the rain chances tomorrow, expect that trough to make it's way over east causing an increase in rain chances over the next few days. Tomorrow, I don't expect anything in terms of severe weather as the Storm Prediction Center has a general thunderstorm risk in effect. Tonight, in terms of temperatures, expect above average across the state with some places still staying in the 70s for the overnight hours.
Tomorrow is going to be another hot one, however, it won't be as bad as today as there are no triple digits in the forecast. Later this week, rain chances go up, but expect a slight cool down for everyone going into this weekend.
Copyright 2021 Wyoming News Now. All rights reserved.