Hot Week Ahead
By: Jordan Frazier
Published: Jul. 18, 2021 at 9:10 PM CDT
CHEYENNE, Wyo. (Wyoming News Now) - After a week of nothing but showers and thunderstorms every afternoon, it is nice to see that we will be dry over the next couple of days. However, with that lack of cloud cover and precipitation, hot temperatures will take over. Today, we saw lots of 90′s around many of the cities with some of the ones to the north hitting the triple digits. As a result of those hot and dry conditions, our Fire Weather Watches and Warnings are back on the map with our fire outlook up to a critical risk for those northern cities like Sheridan and Gillette.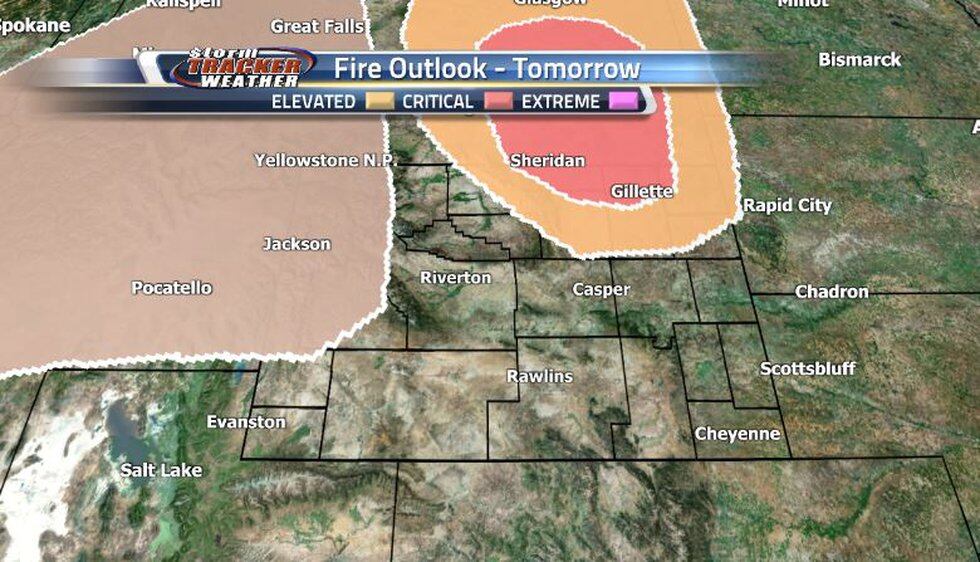 Not much in terms of rain for much of the state over the next couple of days. Tomorrow, expect most of the rain to stick to the western side of the state. The Storm Prediction Center only has that portion of the state under a general thunderstorm risk so I do not expect much in terms of severe weather. We have another stationary front sitting over the state that will begin to move out east by tomorrow.
Tonight, expect temperatures to be above average with those high 50′s and 60′s. Temperatures tomorrow are going to get even hotter with many of 90′s and 100′s back in the forecast. Expect this to be the case over the next couple of days until the rain starts to come back by the end of this week.
Copyright 2021 Wyoming News Now. All rights reserved.