Weather of All Kinds
By: Jordan Frazier
Published: Jul. 9, 2021 at 10:55 PM CDT
CHEYENNE, Wyo. (Wyoming News Now) - Wyoming has seen weather of all kinds today. Starting off with the heat. Highs today were around the 90s for much of the state. Luckily, it wasn't as hot as yesterday and there were some strong winds and storms all around to help keep those temperatures in a more comfortable range.
In terms of watches, warnings, and advisories, there are a lot so bear with me. Air quality warnings in effect until Sunday for the western portion of the state, and that is due to the wildfires near Yellowstone. Fire weather warnings have since expired, but I suspect they will be back next week as we expect some drier conditions. Out the east, we have severe thunderstorm watches and warnings as the cold front turned stationary is causing lots of severe weather here, in South Dakota, and Nebraska.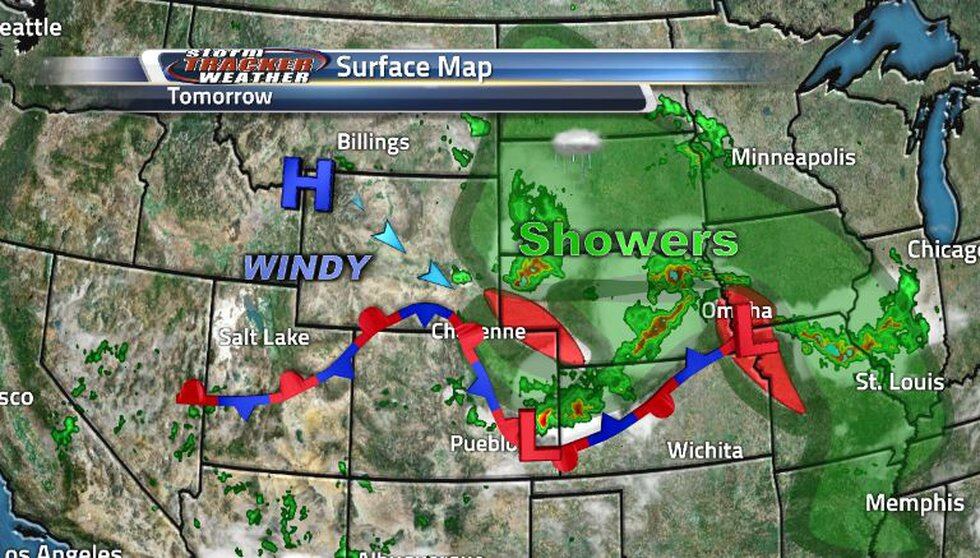 Satellite and radar is clearing out now as we go into the evening hours. These storms are gaining strength once they move out of our state and capable of producing tornadoes, flash flooding, large hail, and gusting winds over 50 MPH. Winds are still strong around the state as the front is making its way through with gusts above 40 MPH in some places. FutureCast shows that these storms will move out by the later parts of this evening leaving us nice and dry for tomorrow. Tonight, expect cooler temperatures around the state with 50s in most areas and 60s in others. Tomorrow, the highs will be much lower due to that frontal passage with mostly low 80s all around the state. This will leave us with much more seasonable conditions going into next week.
Copyright 2021 Wyoming News Now. All rights reserved.