Morning Weather Update
July 9th, 2021
Updated: Jul. 9, 2021 at 12:20 PM CDT
CHEYENNE, Wyo. (Wyoming News Now) -
Today is a beautiful day! The sun is shining and the skies are so blue. That may chance as we work into the afternoon. A line of storms is going to make its way through the northeast corner of the state. This lines of storms will likely bring clouds and a few scattered showers into our area, especially as it it continues pushing to the east. With this line, showers to the north and in the northeast corner could be severe with heavy rain, gusty winds, and possibly small hail. The northeast is under a Slight Thunderstorm Risk provided by the Storm Prediction Center.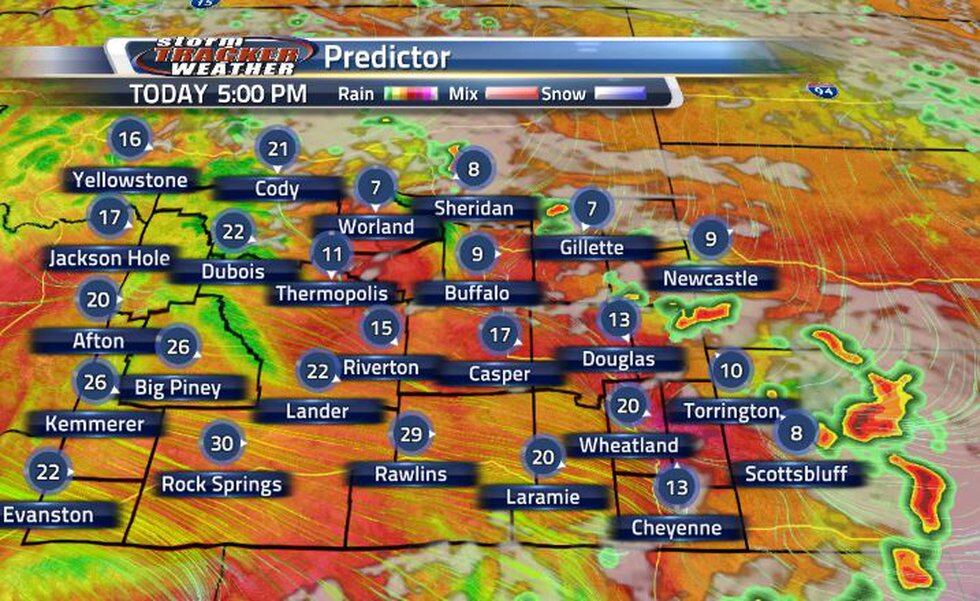 Over the past several days, we have been seeing temperatures in the 90s for majority of the state. Some places around the state even saw temperatures at 100 degrees or higher. These high temperatures and dry conditions have definitely brought back the risk of fire weather to our state. Over half of the state is under a Fire Weather Warning. There is one warning in Albany and Carbon Counties in effect until Friday (today) at 9p. The rest of the warnings are in effect until Friday (today) at 9p. There is also an Air Quality Warning in the northwest corner of the state, which is in effect until Friday (today) at 1:15p. The southern and southwestern parts of the state are in a Critical Fire Risk today. Cities like Jackson, Riverton, Casper, and Cheyenne are in an Elevated Fire Risk.
We have one more day of hot temperatures before we get to cool down a bit! Temperatures the past week have increased over the past several days into the 90s. After today, with most places still seeing 90 degree temperatures, we will receive a bit of relief. High temperatures tomorrow are going to return to being extremely comfortable. Highs across the state will be seeing temperatures in the 80s. With clear skies and the sun shining, we can expect to have a really great start to our weekend.
Copyright 2021 Wyoming News Now. All rights reserved.