Saying yes could save lives.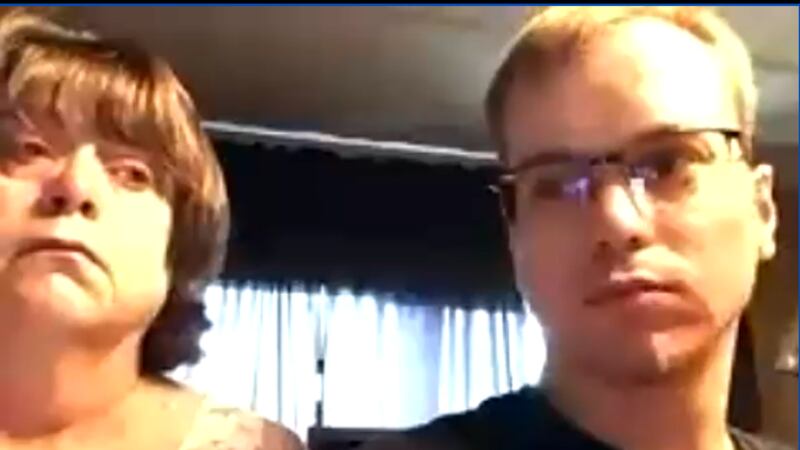 Published: Jul. 2, 2021 at 6:08 PM CDT
CHEYENNE, Wyo. (Wyoming News Now) - Filling out a yes on your driver's license might seem like a small thing, but to over 100-thousand people, it could mean life.
" I have nothing to lose by getting his story out there, but I have everything to gain, a new kidney for my son," said Jodi Palmer, Brisen's Mother
Born at 1 pound 15 ounces, Brisen Palmer was born 3 months pre-mature and with only one kidney. He started having kidney problems at 17yrs and at 26 yrs, his remaining kidney is functioning at a 9% capacity.
His mother, Jodi, is looking for a live donor kidney for Brisen, with an A-positive blood type. So far, they have waited two years to get on the transplant list.
Brisen will be placed on dialysis on July 20 until he finds a donor because kidneys are the most requested organ in the U.S.
Donor Alliance is the organ procurement organization that serves Colorado and most of Wyoming. They are federally designated and a non-profit.
Recipients get diagnosed through their doctor, referred to a transplant center, and placed on a transplant list. Most recipients can expect to wait for 3-5 years.
"Really how we make change and how we help that national public health crisis with nearly 100-thousand people waiting for a solid organ transplant. is say yes. Get on the registry say yes to giving the gift of life. In the event you pass and you're eligible to donate, you could save someone's life," said Ryea O'Neill, Community Relations Coordinator- Donor Alliance.
Jodi remains vigilant they can find a live donor and is sending the request out on every social and media platform to save her son's life.
For more information, head over to Donor Alliance, or Donate Life Wyoming or to contact Jodi Palmer click at 307-331-3989
Copyright 2021 Wyoming News Now. All rights reserved.