Cheyenne resident becomes first in state to install Tesla solar panel roofing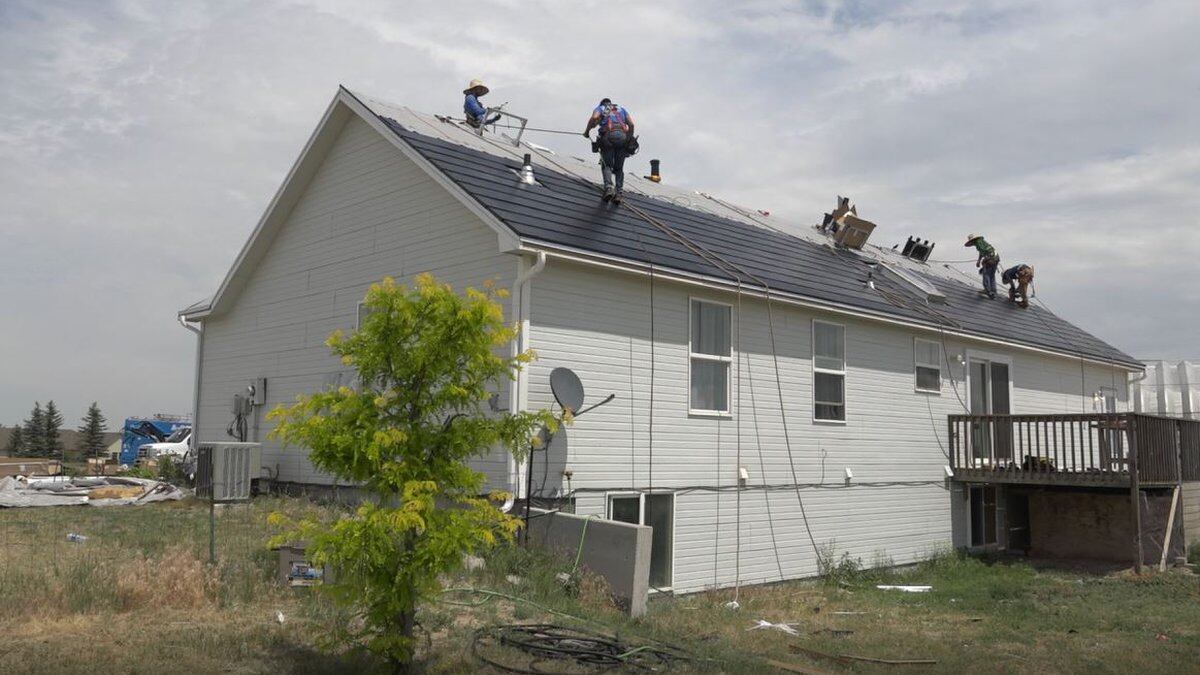 Published: Jul. 2, 2021 at 5:13 PM CDT
CHEYENNE, Wyo. (Wyoming News Now) - For one Cheyenne resident and his wife, they've wanted solar power ever since they owned their home. In January, the homeowner, Chris, who only wanted to be identified by his first name, was told he needed his roof replaced.
He said insurance was going to cover the cost of an asphalt roof, but with the federal tax credit coming into play, it made the cost low enough to consider it. Last week, it all became a reality as WyCo Wind and Solar and Weddle and Sons Roofing completed the project. According to WyCo, this is the first project of its kind that Wyoming has ever seen.
"It's exciting. We've done one other power wall job that was 10 power walls, so we've been involved with Tesla a bit and it's really exciting to be on the cutting edge as Tesla is," said WyCo Operations Director, Joel Helleso.
For Chris, he said they wanted to go solar to be energy independent and help reduce their impact on climate change. He said it's pretty cool to be the first in the state to have this roof, but didn't play a role in why they had it installed.
Copyright 2021 Wyoming News Now. All rights reserved.