Aerial Mosquito Control Planned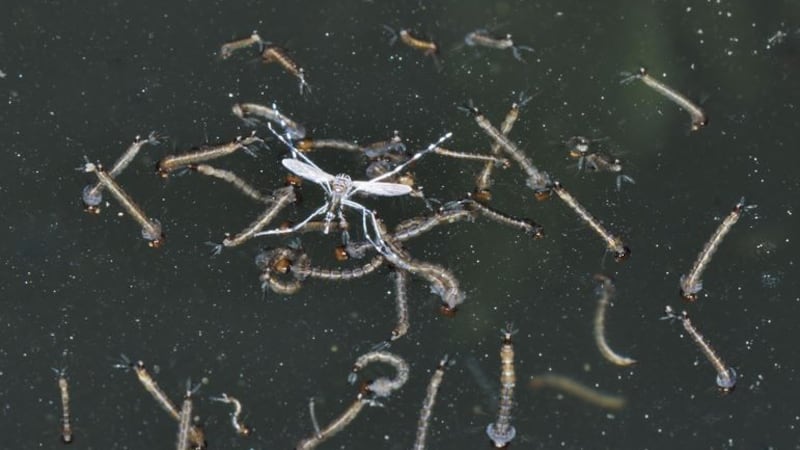 Updated: May. 25, 2021 at 9:32 PM CDT
LARAMIE, Wyo. (PRESS RELEASE) - The City of Laramie Mosquito Control has scheduled the aerial application of granular Bacillus thuringensis israelensis (Bti) for Thursday, May 27th. A back-up date of Friday, May 28 th, has been set if conditions do not allow for the application to take place on Thursday, May 27th .
This application of granular biological larvicide is targeted to control nuisance mosquito larvae in irrigated areas and floodwater, southwest, west, and northwest of the City of Laramie. Areas to be treated include; acreages along the Big Laramie River from .5 miles southwest of City limits to approximately 10 miles southwest of Laramie, along with areas directly outside of city limits west of Laramie out to approximately 2 miles west of Laramie and northwest of Laramie out to approximately 2 miles west and northwest of Laramie.
The bacteria is environmentally friendly and does not harm birds, fish, amphibians, mammals, or other aquatic insects. The application is scheduled to begin at daylight and should conclude by evening. If inclement weather prohibits the application, it will be re-scheduled for Friday morning, May 28th , at the same time. No application will be made within the City limits.
Presently no cases of West Nile virus have been confirmed in Albany County, and the City of Laramie currently rates the risk of infection at level 1 (Low Risk). Mosquito control application schedules will be available on the Mosquito Control and Integrated Pest Management Hotline at 721-5056.
Daily information is also available on the City web page. Look for the tab on the upper left-hand corner to see the planned applications for that evening and the following day. The Hotline is updated daily at 4:00 p.m. and will also list any chemical application made by Parks Division crews.
For further information contact Tyler Shevling, Mosquito Control Crew Supervisor at 721-5258; tshevling@cityoflaramie.org or Scott Hunter, Parks Manager at 721-5257; shunter@cityoflaramie.org.
Copyright 2021 Wyoming News Now. All rights reserved.