Joint Revenue Committee discuss tax structure and Medicaid expansion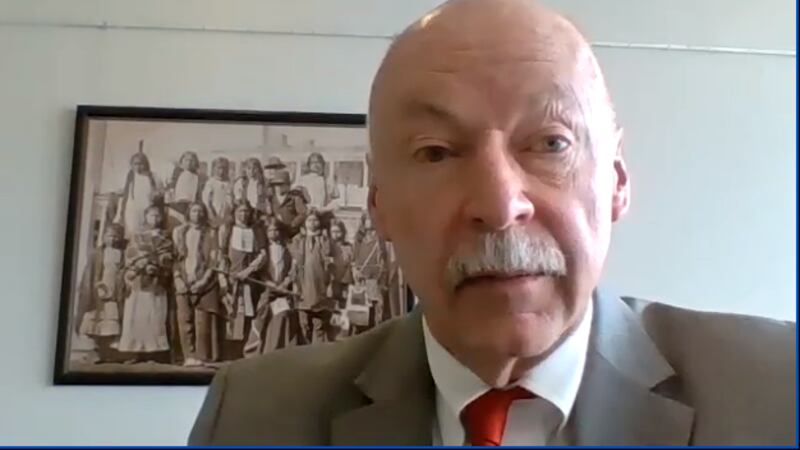 Updated: May. 11, 2021 at 7:37 PM CDT
CHEYENNE, Wyo. (Wyoming News Now) -The Joint Revenue Committee had an interim meeting this week to discuss the options of expanding tax structure and Medicaid.
Due to the economic downturn in the natural resources sector and its dwindling effect on tax revenue for sectors like education, statistics and data were presented to find options to make up the fiscal difference.
The committee called upon experts in the legislative services office, department of revenue and education association to discuss potential areas of increased revenue and taxes.
The experts gave data on neighboring states and took a comparative look at four states that, like Wyoming, have no personal income or corporate taxes; these states included Texas, Washington, South Dakota and Nevada.
When experts reviewed the difference between the cost of living, income levels and tax rates, Wyoming still had the second-lowest tax rate.
Senator Cale Case spoke on the catch 22 the current Wyoming tax structure had bred into its system. Due to its prior setup, its rich mineral industry would pay for things like education and roads. Yet, with the financial downturn in the industry, the tax structure can not adapt quickly to current realities.
Even in an attempt to attract newer business to the region, whether through "green" jobs or the tech industry, if new families were brought to the state according to the Case, neither the individuals nor the corporations would pay enough taxes for these new families to pay for their children's, education.
Medicaid was on the agenda for today and according to experts there are 24,000 Wyomingites are uninsured.
Fifty percent are women ages 25 to 45 and low-income workers that sit at the poverty line to slightly above it at 38 percent and can not afford insurance.
Working seniors are another prominent group ages 50 to 64. This expansion to Medicaid would send more assistance and coverage for rural areas and rural ambulance coverage.
According to the Wyoming Department of Health, the proposed Medicaid expansion is projected to save $34 million within its first two years.
Copyright 2021 Wyoming News Now. All rights reserved.