Wyoming Game and Fish wants public input on Aquatic Invasive Species Response plans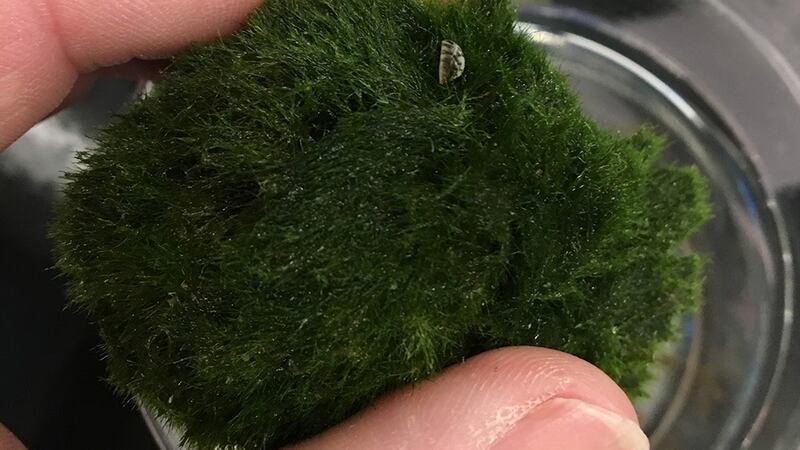 Updated: May. 8, 2021 at 5:03 PM CDT
CHEYENNE, Wyo. (Wyoming News Now) - Wyoming Game and Fish have made it clear there is an aquatic invasive species threat in Wyoming. They have created 23 response plans in the event that mussels do make their way into our bodies of water.
Wyoming Game and Fish have been trying to contain the threat of zebra mussels by collecting Marimo moss balls from the public and even creating an incentive program to win raffle tickets by turning in moss balls.
They came up with a variety of plans to approach the threat of mussels, should they be discovered to have contained any water sources.
"If an aquatic invasive species like zebra or quagga mussels were discovered in a Wyoming water body, these plans would shift our AIS management to contain the mussels to that one water, and prevent further spread in other waters in Wyoming and across the West," said Sara DiRienzo, Wyoming Game and Fish Public Information Officer.
DiRienzo said they are looking for public input, since the plans involve bodies of water the public typically frequents. Fishers, boaters and kayakers should check out the plans to see how they could effect your summer plans.
"Depending which water you like to boat at, there is a plan that addresses that, and you can make comments on just one plan for water, or you can talk about all the plans holistically, we're just really interested in people's thoughts about what they think about the plan and making people aware that we are prepared in the event that we do discover zebra and quagga mussels," said DiRienzo.
All 23 of the AIS plans are available to review and comment until May 16.
Copyright 2021 Wyoming News Now. All rights reserved.