Cheyenne Kicks off May Day Celebration with Bike Parade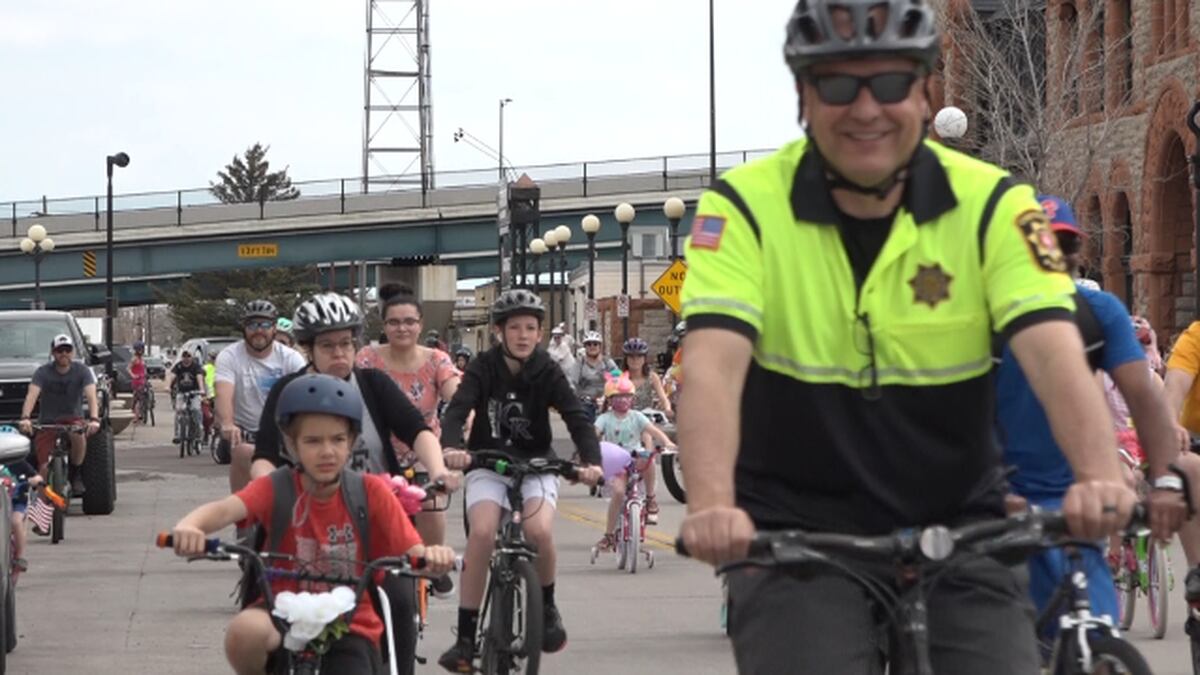 Published: May. 1, 2021 at 7:01 PM CDT
CHEYENNE, Wyo. (Wyoming News Now) - Cheyenne residents gathered at the Depot Plaza this morning for the May Day Celebration and Bike Parade. The summer ReRide Program kick-started the new month with family-fun festivities.
"Cheyenne Slow Roll and the Downtown Development Authority put on a bike parade today through the streets of downtown Cheyenne. It was a great way to be able to cruise by local businesses and just have a fun, family-friendly event of just cruising through town," said Sean Baird of Cheyenne.
Folks from all ages could be seen pedaling down the streets of downtown with a police escort and safety volunteers guiding the way. Businesses and shops cheered and encouraging the cyclists, while onlookers lined the streets to enjoy the parade.
"This is the first downtown bike tour that has been put together, and it really is the kick off of the summer and our bike share program, which allows people to use their phone and rent a bicycle, so it is a big step for downtown," said Councilman Pete Laybourn.
The event is helping promote the ReRide program and encouraging locals to get outside. ReRide invited participants to decorate their bicycles with ribbons, flowers and more to be eligible for their prizes.
"We've got a lot of opportunity here, I think this is a great city to bike in. We are working of a downtown connection of the Greenway system, so we are continuing to improve," said Laybourn.
Copyright 2021 Wyoming News Now. All rights reserved.