Cheyenne American Medical Response reminds us to pay attention this Distracted Driving Awareness Month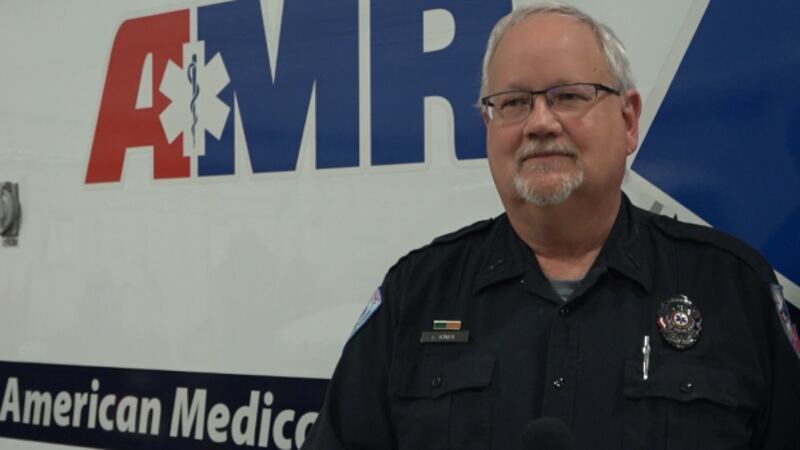 Published: Apr. 1, 2021 at 4:51 PM CDT
CHEYENNE, Wyo. (Wyoming News Now) - In honor of National Distracted Driving Awareness Month, American Medical Response of Cheyenne reminds us to keep our eyes on the road, and to avoid any possible distractions while driving.
Larry Jones, Education Chief of American Medical Response Cheyenne Operations, said that they consider distracted driving to be the new drunk driving. The National Highway Traffic Safety Administration reported over 3,000 people were killed in crashes caused by distracted driving.
"Set your phone to 'do not disturb' while you're driving. If you are going to pick up a meal, pull over, have someone else get you your hamburger and set it up for you. Keep your eyes on the road. When you're driving, you're driving a weapon. Make sure you're paying attention to what is in front of you and what is around," said Jones.
AMR suggests travelers conduct a pre-departure prep. Make sure you set your climate control settings, mirrors and music before you pull out of the driveway. Try to eat before leaving to travel. Put all electronics that pose a distraction away. Set-up Bluetooth if your car has it. Ensure all passengers and pets are secure before taking off.
If you are unable to be hands-free, it is always better to pull over the vehicle.
"There is nothing worth your life or your health. Leave your phone down, wait until you get where you are going, there is plenty of time," Jones said.
Copyright 2021 Wyoming News Now. All rights reserved.