House Bill 133 still alive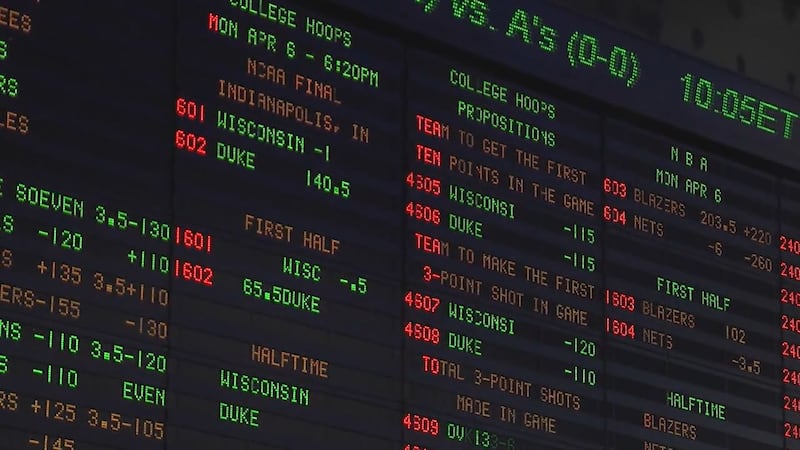 Published: Mar. 18, 2021 at 5:22 PM CDT
CASPER, Wyo. (Wyoming News Now) - After House Bill 133, the bill to legalize sports betting in Wyoming, was initially voted down, some state politicians banded together, and in true March Madness fashion, didn't give up.
Tom Walters, who represents House District 38 in the Wyoming House of Representatives and sponsored the bill, said, "We scrounged up a few more people that decided they could be comfortable voting for the bill."
Walters and the group asked one of the people that had reconsidered their position to ask for the bill to be reconsidered. The Wyoming legislature allows for a bill to be reconsidered if someone from the prevailing side asks for it to be reconsidered, which the prevailing side in this scenario was those against legalizing sports betting in Wyoming.
Once a bill has been brought forth for reconsideration, there is a vote to decide if there will be a reconsideration. That reconsideration vote passed for House Bill 133, and it was voted on again.
This time, the vote was in favor of legalizing sports betting in Wyoming, and the vote was 32-28. Four more people voted to have House Bill 133 move on and be reviewed by the state Senate.
"I'm excited to see that it's moving forward," said Walters. "It's good for Wyoming people. It's good for the state's coffers, and like I've said, that regulated market on an activity that is legal in the United States and only requires state regulation to continue that legalization is very good for Wyoming's people."
Walters estimated that the state Senate could review the bill sometime during the next week or so.
Copyright 2021 Wyoming News Now. All rights reserved.