Aspen ELC holds 1st day of annual Kinder Camp today
Published: Jul. 14, 2020 at 10:33 PM CDT
RIVERTON, Wyo. (Wyoming News Now) -
Schools are starting to manage the differences of teaching during a pandemic, and this local school is putting their best foot forward to maintain student's safety while achieving learning goals.
Fremont County School District's Kindergarten-only school, Aspen Early Learning Center, has held Kinder camp for a number of years for pre-Kindergarten students to help children navigate school routines and schedules. The Kinder Camp is a low-pressure learning situation, as it is held for less than 2 weeks, and the hours of operation are only in the morning.
In previous years, there were as many as 18 students in a class, with no cap on the number of children attending, said Principal Sheryl Esposito.
This year, in light of all the changes due to COVID, there are only six students per classroom, with about 60 students in attendance.
"We're only having six kids in each classroom. And we're trying to keep them apart when we sit or when we do activities. We're trying to keep them six feet apart. And I put out way less toys for them to play with. And then we're sanitizing the toys whenever they get done playing with them," said Aspen ELC teacher, Darsi Buss.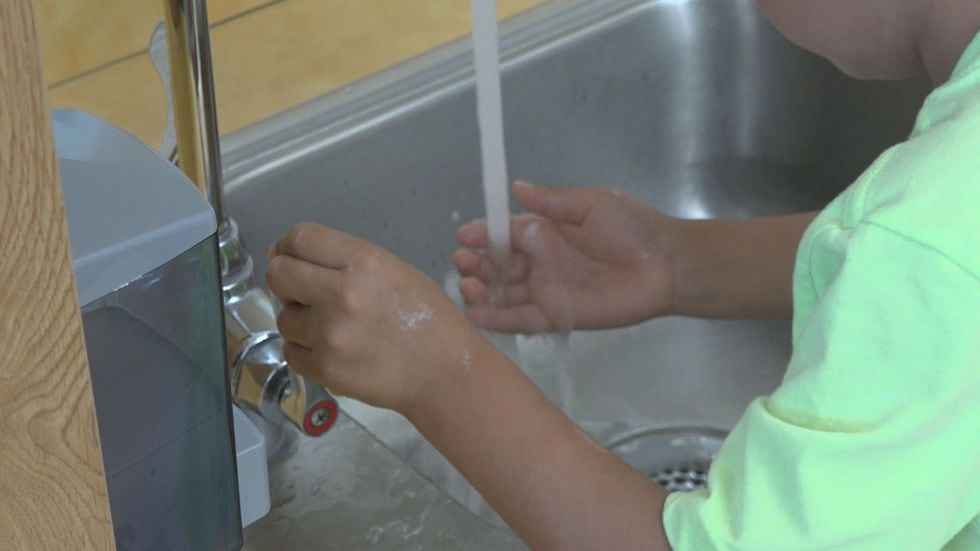 Stringent sanitizing measures are in place all around the school from the classroom toys to the children washing hands often. Upon entry I was given a temperature check, hand sanitizer, and a wellness screening document to fill out before I gained access to the school.
This summer the students are social distancing in the classrooms, and all meals are served in the classroom rather than the cafeteria.
Even with all the changes in place for Kinder Camp 2020, Buss says it's positive for students to be back since they do need the interaction to a certain extent.
"Personally I was so excited! This has been a lonely four months that we've been out. And I think the kids and the parents were really excited this morning too. School's where they have friends, play, and socialize. They're missing that."
Kinder Camp virtual opportunities are available for students who were unable to attend in person.
Copyright 2020 Wyoming News Now. All rights reserved.